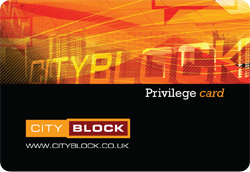 With you in mind we have worked hard to team up with businesses in your CityBlock location to provide you with the best exclusive student discounts and offers worth up to £1000.
The free CityBlock Privilege Card that gives you access to these offers is only available to current CityBlock residents.
Reading Offers Coming Soon!
Privilege Partners reserve the right to remove or amend a CityBlock Privilege Card offer at any point throughout the academic year.
Are you a local business looking for free advertising?
Click here for more info.