Durham is an historic city in the North East and has been home to the University of Durham since 1832, one of the first Universities to commence tuition in England for more than 600 years, alongside Oxford and Cambridge. This Russel Group University is the third oldest in England and is home to over 18,000 students a year. As such, this city provides a wide range of things to do and places to see to keep students entertained throughout the duration of their studies.
If you're new to the city of Durham, or just looking for something new to try whilst you study here, here are some examples of things you can do close to your student accommodation in Durham:
Beamish: The Living Museum of the North
Durham is home to an incredible open-air museum that truly brings history to life. Set in 300 acres of beautiful Durham countryside, this living, breathing museum lets you experience what life was like in North East England in the 1820s, 1900s and 1940s. Costumed demonstrators and re-enactors occupy every inch of Beamish and are on hand to show you what life was like, including how the industrial revolution transformed agricultural life in the region.
Walk around this fantastic, interactive museum that has been reconstructed brick by brick to truly give you an authentic experience. Beamish is open all year round and hosts a variety of special events like the Georgian Fair, the Great North Steam Fair and events at Halloween and Christmas.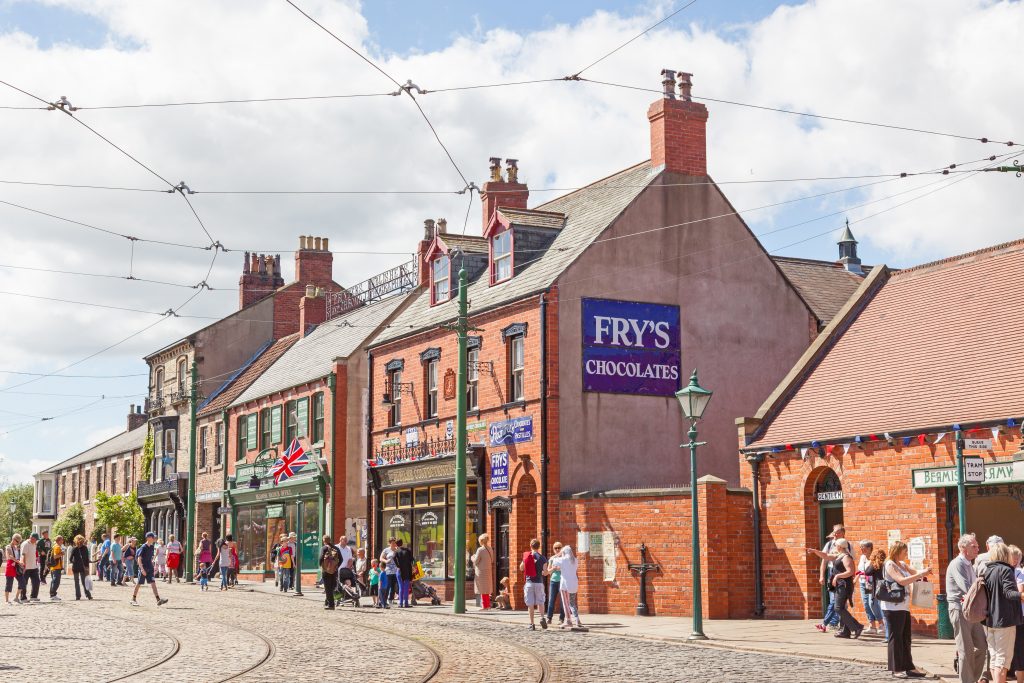 Old Cinema Launderette
For a truly unique experience you won't find anywhere else, you need to head down to the Old Cinema Launderette. This retro launderette is also a licensed café/bar and can be found located in the old Rex Cinema on Marshall Terrace in Gilesgate Moor.
Aside from doing your laundry, this launderette also functions as a venue where you can catch a show whilst enjoying a pint of beer or a gin. You can check their website to find out what upcoming gigs and shows are playing there.
Durham University Botanic Garden
Amongst the beautiful woodlands on the southern outskirts of Durham, you can find ten hectares of botanical gardens. The University owned gardens offer an academic resource for students, but also a leading attraction for visitors throughout the year.
Take a stroll through the alpine garden, winter garden, bamboo grove, glass houses, the woodland garden and wild flower meadow. As the garden's aim is to offer teaching and research opportunities, the plants have been chosen for their scientific and decorative interest. As such, the garden contains a variety of rare, fascinating plants that makes the gardens a must-see for plant lovers.
Durham Cathedral
Founded over the final resting place of St Cuthbert, Durham Cathedral became a centre of pilgrimage in medieval England. Set on a rocky promontory beside the castle with the historic city huddled below and the river sweeping round, the cathedral is certainly a World Heritage Site worth a visit during your stint as a student.
This incredible building was constructed between 1093 and 1133 and captures a thousand years of British political, social and religious history. As the oldest surviving building with a stone vaulted ceiling of such a large scale, it is a remarkable example of Romanesque architecture and is one of the world's greatest cathedrals.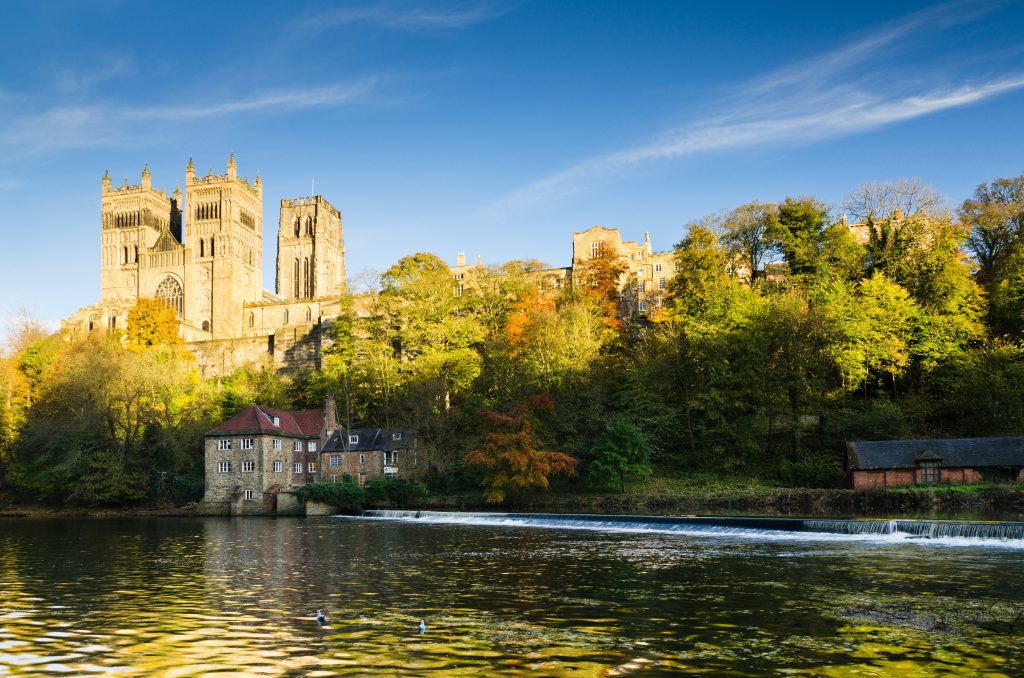 Experience the Worst Club in Europe
An experience certainly not to be missed by students, Durham is home to what is considered to be the worst club in the whole of Europe: Klute.
Admittedly, this club only gained such a prestigious title after the official title holder, a club in Belgrade, burned down, leaving Klute as number one by default. However, the owners of Klute embraced the title and aimed to live up to its reputation.
The drinks are cheap, the music is cheesy and the carpets are never cleaned. For seven nights of the week, students can head to Klute and expect a fun filled night they certainly won't remember in the morning.
Lumiere Festival
Lumiere is the UK's largest light festival and has been transforming cities across the UK since 2009. It began in Durham and returns this year for a special 10th year anniversary on the 14th – 17th November 2019.
The festival invites local and international artists to create works that re-imagine buildings and public spaces to change the way we experience our environment and dark, winter nights. Back in 2017, a record 240,000 visitors came to Lumiere in Durham to experience the interactive installations and ground-breaking artistic commissions including light sculptures, neon lights, a kinetic fire installation and a flash mob of illuminated umbrellas dancing through the cobbled streets.
Lumiere is free and tickets will be released nearer the time, you can find out more on their website for what the line-up for 2019 will be.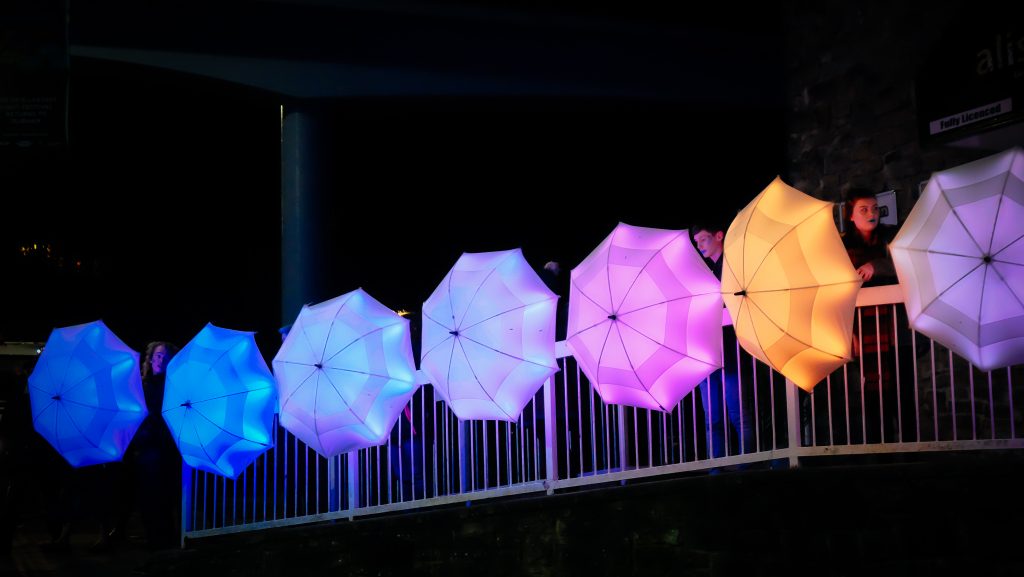 So, there we have it, some fantastic things to see and do in the incredible city of Durham. At CityBlock, our fantastic student accommodation in Durham is all inclusive and prices start from just £116 per week. Contact us today to find out more about everything we can offer students in Durham.