Our Locations
CityBlock provides quality, affordable, purpose built student accommodation in the university cities of Lancaster and Reading.
Quality Student Accommodation
with Many Benefits
Our residents enjoy many benefits while living at CityBlock. As well as a range of room types to suit all budgets and requirements, fully equipped communal living and fabulous social spaces , CityBlock works to enhance your student experience and study environment with many additional facilities.
Our properties are well managed, safe and secure, benefiting from 24 hour security, weekly cleaning and quick maintenance, as well as fast Wi-Fi, on-site laundry, parcel services and – of course – our exclusive CityBlock Card.
At CityBlock, we want to make your life easier, which is why we also offer a convenient Summer Storage service, for returning residents, allowing you to leave your belongings in your room over the holidays so they are kept safely and securely until you come back!
Whats included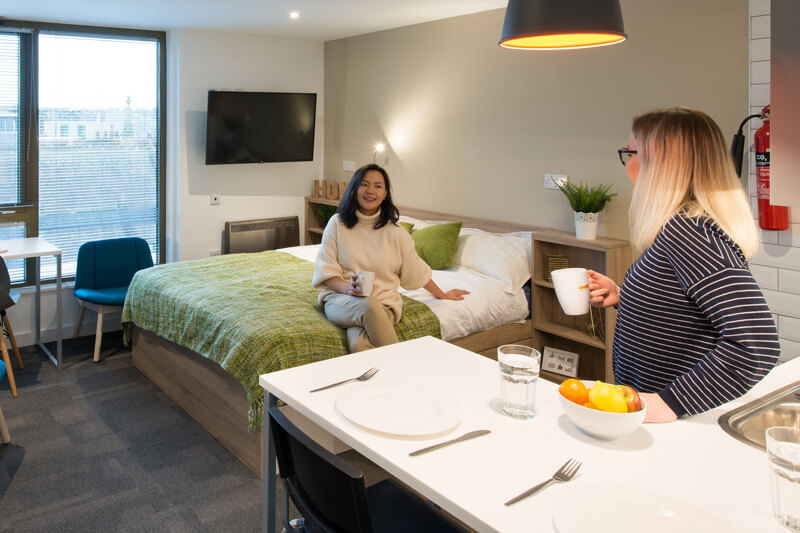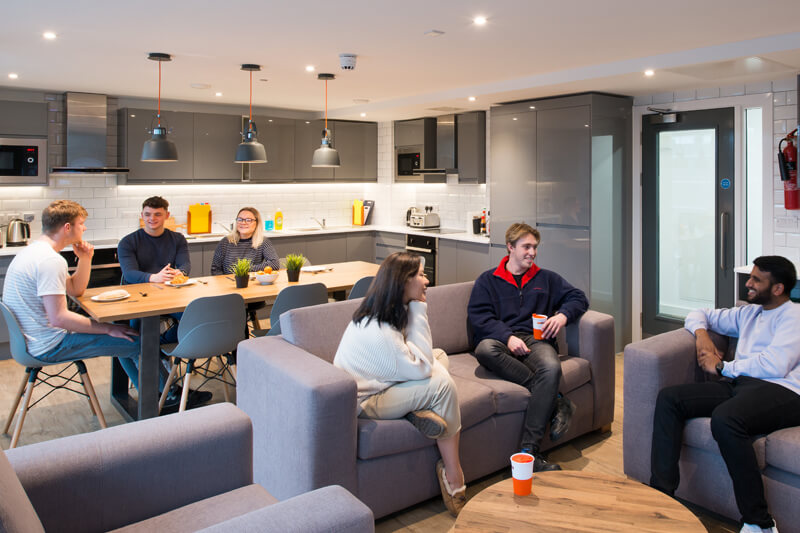 Student Life
In the Heart of the City
CityBlock understands that students want to be in the heart of the city, with easy access to local shops, entertainment and nightlife. That's why our accommodation is located in the city centre with easy walking access to university or through close proximity to public transport.
As a resident of CityBlock, you will also benefit from our friendly, multi-lingual team, who are there to ensure that you get the very best out of your experience with us. We have a great reputation for looking after our students, and our team can't wait to welcome you into the CityBlock community!
Why not come and see our accommodation for yourself? Get in touch to arrange a viewing or book your room online today!
Book your room now
5* Star Review – Gillows, Lancaster
"I stayed two months in Gillows during my research visit to Lancaster University."
Paulinna Rantavouri
June 2023
The location was perfect. It is near the food stores, the city centre, and the running routes. The bus station was only a few minuets walk. The staff, Rachel & Jordon & all the others, were great, always being friendly and helpful and taking care of everything. The laundry room worked well. I highly recommend this place for shorter stays too.
5* Star Review - Marton Street, Lancaster
"Perfect accommodation. Best in town!"
Bruce Banner
September 2023
5* Star Review – Penny Street, Lancaster
"I couldn't have asked for a better group of people to make me feel at home!"
Cheyma Le Falher
September 2022
I have lived in CityBlock for 3 years now. The first year, I lived in the Marton Street building and I lived in the Penny Street building for the other 2 years. The staff are extremely helpful and friendly and I couldn't have asked for a better group of people to make me feel at home!
Any maintenance issue was fixed within a few hours and any general issues I had were very quickly sorted. The flats and studios are really well furnished and have everything you need. The location is also ideal. I would definitely highly recommend CityBlock to anyone looking for both studios and shared flats in town!
5* Star Review – CityBlock, Reading
"Amazing staff, very helpful and responsive to every inquiry."
Andreas Saccasan
August 2023