Our Locations
CityBlock provides quality, affordable, purpose built student accommodation in the university cities of Durham, Lancaster and Reading.
Quality Student Accommodation
with Many Benefits
Our residents enjoy many benefits while living at CityBlock. As well as a range of room types to suit all budgets and requirements, fully equipped communal living and fabulous social spaces , CityBlock works to enhance your student experience and study environment with many additional facilities.
Our properties are well managed, safe and secure, benefiting from 24 hour security, weekly cleaning and quick maintenance, as well as fast Wi-Fi, on-site laundry, parcel services and – of course – our exclusive CityBlock Card.
At CityBlock, we want to make your life easier, which is why we also offer a convenient Summer Storage service, for returning residents, allowing you to leave your belongings in your room over the holidays so they are kept safely and securely until you come back!
Whats included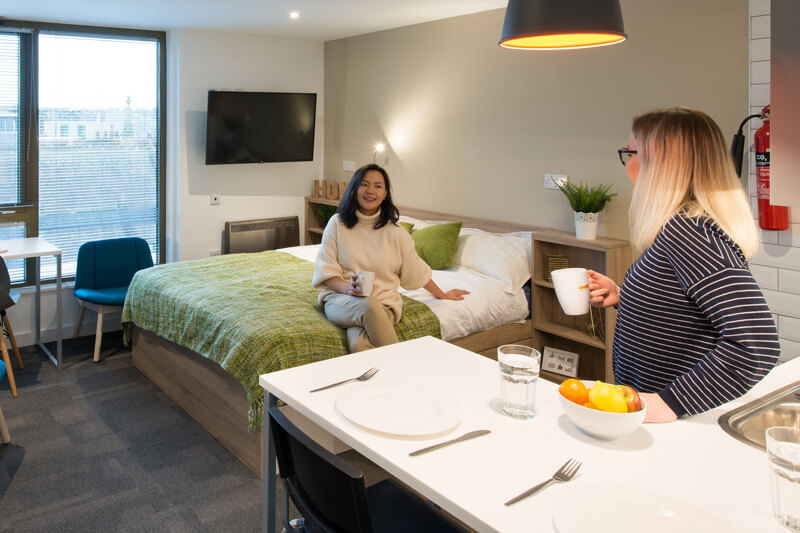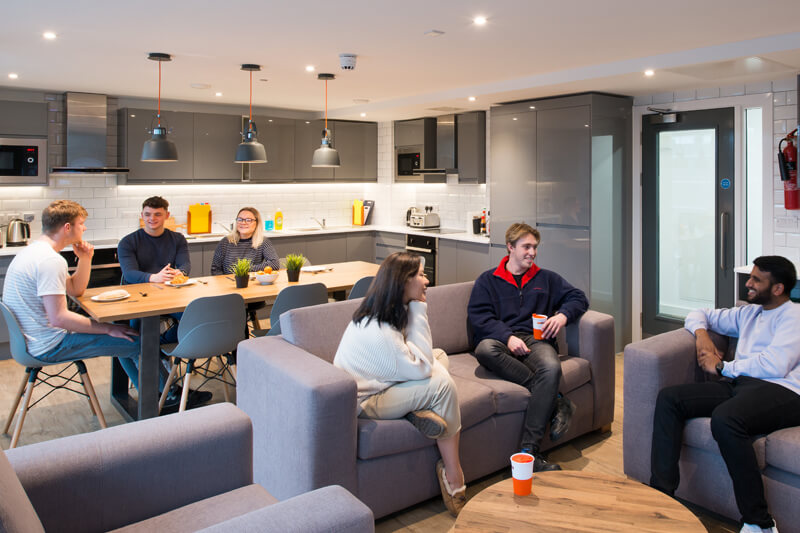 Student Life
In the Heart of the City
CityBlock understands that students want to be in the heart of the city, with easy access to local shops, entertainment and nightlife. That's why our accommodation is located in the city centre with easy walking access to university or through close proximity to public transport.
As a resident of CityBlock, you will also benefit from our friendly, multi-lingual team, who are there to ensure that you get the very best out of your experience with us. We have a great reputation for looking after our students, and our team can't wait to welcome you into the CityBlock community!
Why not come and see our accommodation for yourself? Get in touch to arrange a viewing or book your room online today!
Book your room now
"I have had a really nice time living here"
Lived here for 3 years now and had a really pleasant experience. The rooms are large, clean and well designed. The bathrooms are great, and have really good showers, with plenty of hot water. The shared kitchen in my flat is in excellent condition, and has plenty of cupboard space. Maintenance is fast to respond to any issues, and the reception team are really friendly and helpful. I have had a really nice time living here.
"I have to recommend this student accommodation"
Abby Huang
Reading
July 2021
I have to recommend this student accommodation. It has a great location which is not too far from the town, near to the hospital and tesco express, so you can get everything you need and sleep quietly.
It has free gym and very neat and beautiful common room. You can hold a decent party with your friends there or catch up a group meeting. Also, the price is reasonable for a studio comparing with others. Anyway, go for it.
"The staff here are super nice and helpful"
Howie Wong
Lancaster Gillows
January 2021
I'm currently living here, and everything is great. The place is nice and clean, room is decent, and the staff here are super nice and helpful too.
"Highly recommend"
Angel Casillas
Lancaster Marton Street
February 2021
If you need student accommodation, look no further. Great location, just a few steps away to everything you need. From the moment you step in the staff gives you a warm welcome. The rooms are lovely. You can tell they are taken cared of and give you that cosy home feeling. The building is always clean. The whole staff is lovely. And they have done a fantastic job adapting to the current situation to ensure everyone is safe. Highly recommend.
"I will really miss living there."
Robyn Weir
Lancaster Penny Street
September 2020
I have been living in Cityblock for the academic year 19/20 and have absolutely loved it. Everything you need is around the corner, the living space and the rooms are so beautifully done and are perfect for every student, and the views of the castle from the flats is stunning. Apart from that, the team working in the reception and the cleaners are so friendly and caring and wonderful to talk to. This has been a difficult end to the year, but city block has been amazing throughout. I will really miss living there.