From your student accommodation in Lancaster to the university grounds, there is a Pokémon around every corner thanks to the hottest app in the world right now: Pokémon Go. From the lowly Pidgey to the beloved Squirtle, Lancaster is rife with these colourful pocket monsters that everyone and their grandmother is going mad for.
So, where are best places in Lancaster for all of your Pokémon needs? The best way to discover this is to get out there and explore for yourself, but there are plenty of points of interest around this historic town to get you started! (Especially if you want to catch more than just a legion of Rattata…)
Lune Millennium Bridge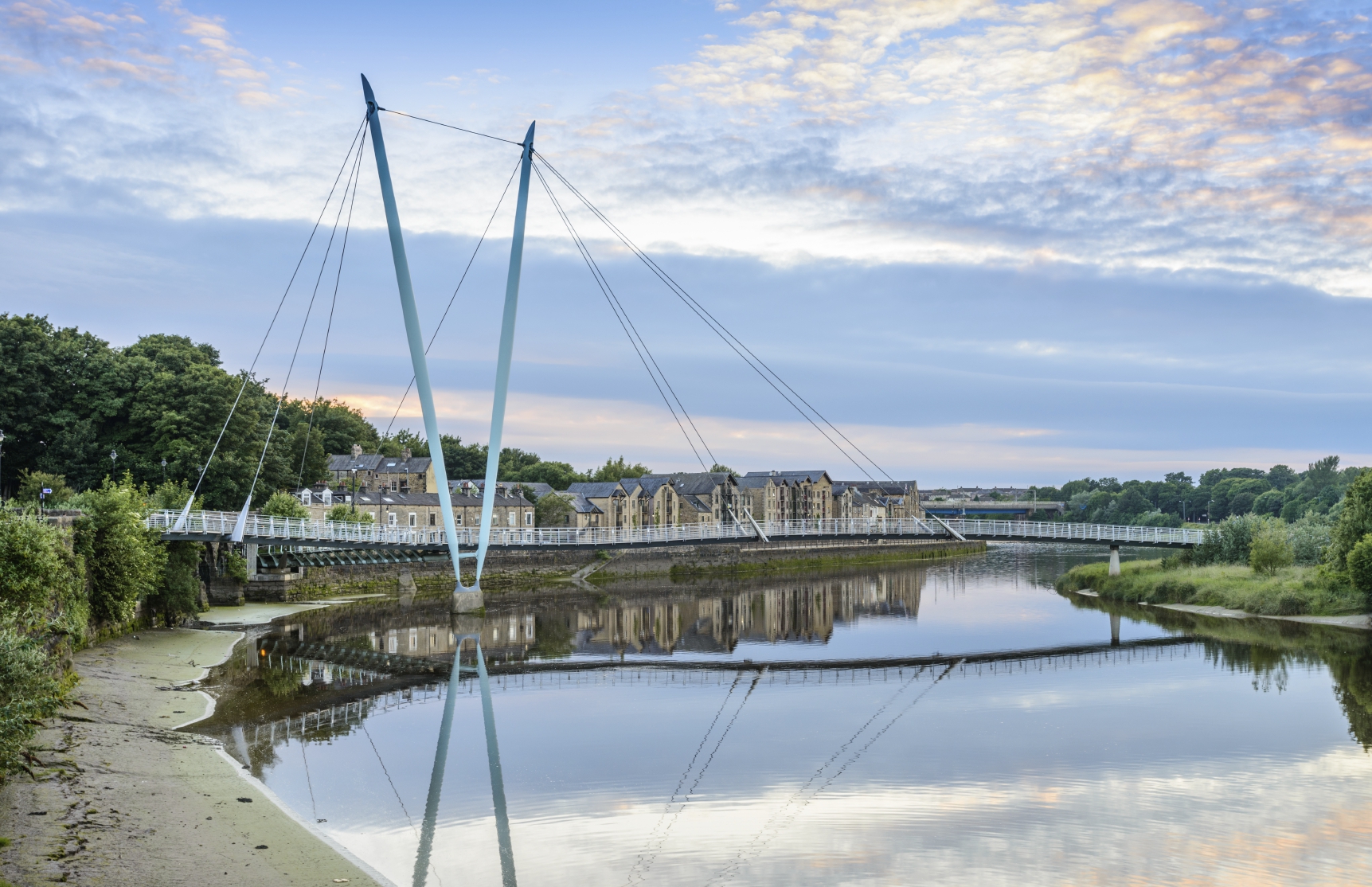 This iconic cable footbridge linking the two halves of Lancaster is a monument to the millennium built in 2000. The design of the bridge, with the distinctive 'Y' mast shape, is designed specifically to be reminiscent of the mast ships which once populated the water of Lune in droves at the height of the city's port life. It is an important part of the National Cycle Network and won an award for excellence in 2005 as part of this cycling experience.
As it is on top of the water, this bridge is a hotbed for many water type Pokémon. But, it is also a PokéGym! That's right, many commuters have been left puzzled by the droves of people standing still on the bridge, intently staring at their phones in order to win the location for their team (whatever colour you may have an infinity for). This is also a great location to hunt down a Squirtle, one of the beloved starter Pokémon, as they have been known to frequent the area. If you get peckish, they are also said to loiter around the local Sainsbury's just a few short steps down the path!
Ashton Memorial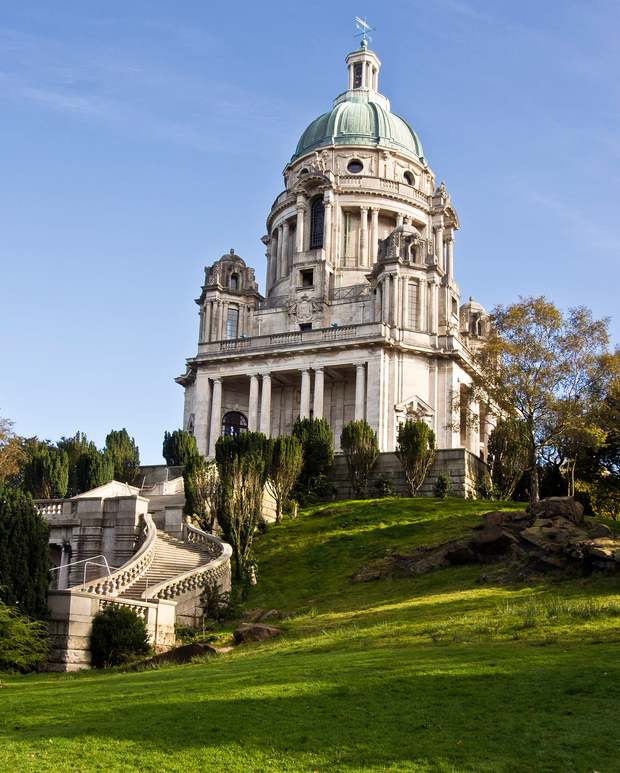 The Ashton Memorial is a high point in the landscape of Lancaster, one that can be seen from many points in the city as it stands at an impressive 150 feet tall. It is a favourite of locals rain or shine. Construction was finished on the building in 1909, and since then it has been the location of many events in Lancaster and a favourite of happy couples for their wedding. Designed by John Belcher in the Baroque style, and sometimes described as the "Taj Mahal of the North", it was built by Lord Ashton in the memory of his beloved wife. This may be a reason for the added romanticism that surrounds the site.
Another PokéGym, this makes for one of the more scenic places to hunt for Pokémon in the entirety of Lancaster. On the warm summer nights and bright afternoons leading into autumn, it makes for a gorgeous walk that will enable you to gaze out as far as Morecambe Bay as you hatch your eggs. A Diglett or two, winning a few battles and taking over the gym will also be a great reward for an afternoon of walking fun.
Dalton Square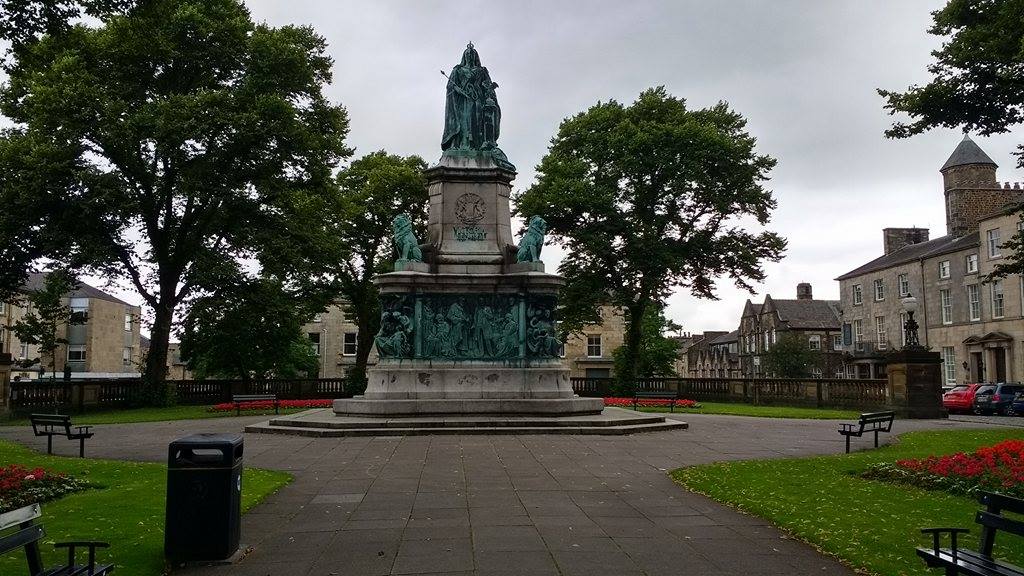 One of the central points in Lancaster, Dalton Square is the location of the Town Hall and the home of Queen Victoria (in statue form). The statue is a Grade II listed building, despite being a statue, that was erected in 1906 in commemoration of the recently passed monarch. It has links to the Ashton Memorial, as Herbert Hampton designed both it and the exterior of the memorial – he was a prolific sculptor of the period. It is a must-see point in Lancaster, and it's also conveniently located next to some of the best restaurants in the city. So, enjoy the sights as you have a meal at The Borough to get the most out of your experience!
If you are honing your Trainer skills in this area, you will be sure to find more than your fair share of Drowzees. The tired Pokémon are particularly prolific in the square. Fear not, however, as you shall never run out of Pokémon balls as Dalton Square boasts a couple of handy Pokéstops! You can always be sure to stock up on your necessities in the centre of town. Better yet, it is conveniently a short walk away from our Penny Street accommodation! It's a quick hop and a skip from your bed to a bed of fantastic Pokémon, truly the best of both worlds.
Are you excited to explore this magnificent city as you catch them all? Then don't hesitate to get in touch with us here at CityBlock to book your very own room at our Lancaster accommodation – or at our Reading or Durham locations. Call us on 01524 541251 to secure your room today!