Valentine's Day might be the most romantic day of the year, but that doesn't mean you have to go all out or sink all your money on a holiday abroad or a luxury meal…
On the contrary, you can have a lovely and romantic dinner without even leaving your accommodation, whether you live in Lancaster or Reading! This is a great option not just because it saves you money but also because you don't have to deal with a cringe-worthy restaurant full of couples.
Just check out our top tips to dine on a budget this Valentine's Day:
Our Meal Ideas
You may be on a budget, but you don't have to cook noodles yet again, especially for Valentine's! If you want to impress your better half (or cook together as a romantic experience), take a look at these simple meal ideas that you can try:
Starters
Tomato and mozzarella salad – simple yet delicious way to start your meal. Use a heart-shaped cookie cutter to shape the cheese!
Roasted/baked mushrooms – get a couple of Portobello mushrooms and stuff them with your favourite ingredients (veggies, bacon, cheese, etc). Then bake them in the oven for a delicious starter.
Pumpkin soup with toasted coconut – for a vegan option, make a delicious pumpkin soup and then add a few toasted coconut flakes on top for garnish.
Mains
Baked sea bass – another simple dish to make (and not expensive); season the fish fillet, bake it and garnish it with veggies.
Steak with sweet potato chips – if you prefer to go with meat on this one, why not pan fry a couple of steaks and add a few oven-baked sweet potato chips to accompany it. So easy, so yummy!
Moussaka – for a veggie option, bake a layered casserole of potato, aubergine, and tomato, then top it with cheese.
Dessert
Ice cream with berries – what could be easier to make and yet still absolutely delish? Scoop some of your favourite ice cream in a bowl and add some red berries for that all-important romantic touch.
Raspberry muffins – you can't go wrong with raspberry muffins, so go ahead and bake these delicious treats for your romantic dinner.
Sugar cookies – that heart-shaped cutter can make an appearance here as well. These cookies are always tasty and look fantastic on the plate.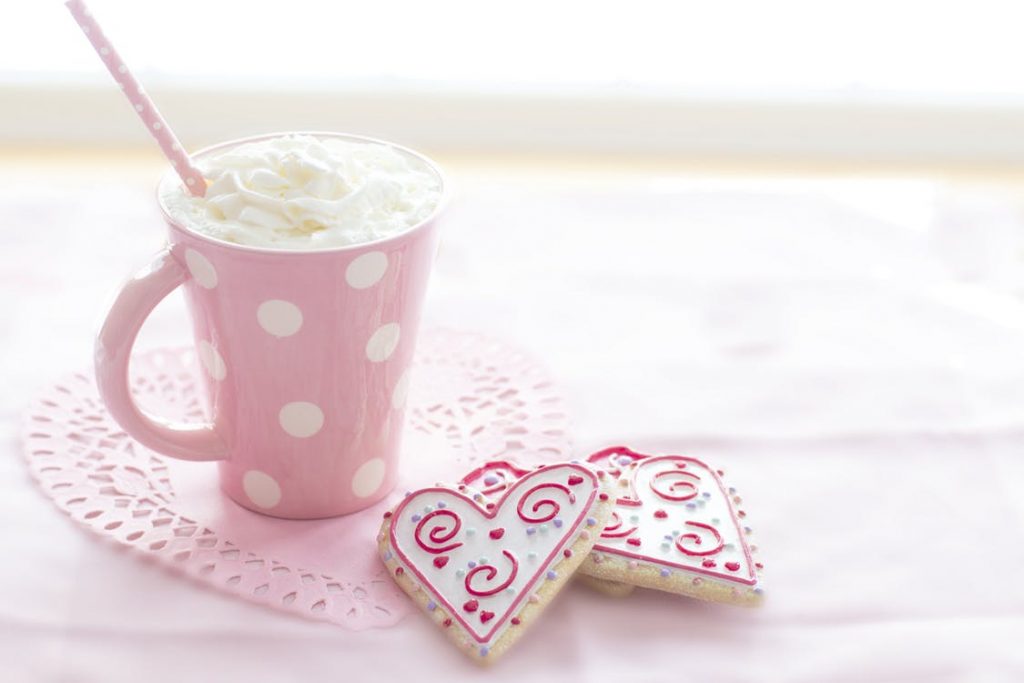 Supermarket Deals You Can't Miss!
Don't fancy cooking? No problem! Many stores have exactly what you'll need for a romantic dinner at fantastic prices at the moment; for example:
£5 for a bottle of Prosecco (Asda)
Two steaks for £7 (Asda)
A box of Cadbury Milk Tray for £3 (Asda)
£2.50 for a tub of Ben and Jerry's (Sainsbury's)
A main for two and two sides (or one side and one dessert) for £6 (Co-Op)
Dine In for Two deal for £20 with Marks & Spencer
Create the Perfect Ambience for Your Romantic Meal
You've planned a delicious meal, but what about setting the right mood? Creating the perfect ambience is a must, so don't miss out on the flowers or the music. Select a few romantic songs (don't overdo it, though, you don't want it to too gushing…) and have them playing the background while you both enjoy the tasty dinner you put together.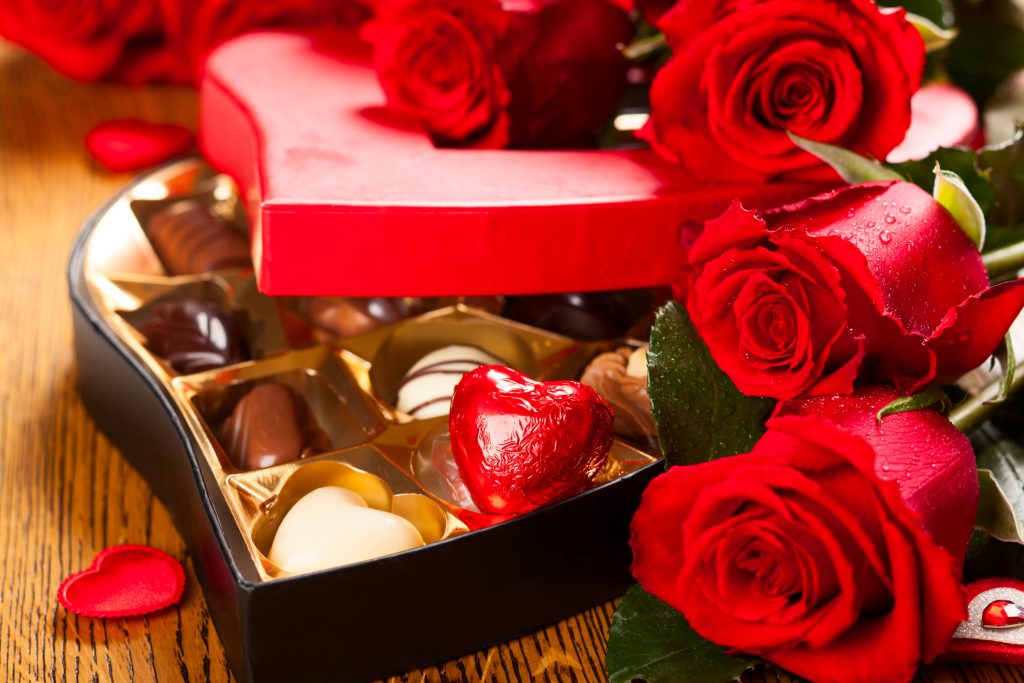 Romantic Films to Watch on Netflix
If you're on a budget, you may not want to go out, so what can you do together to enjoy the rest of your Valentine's day? Well, watch a romantic film on Netflix, of course! The options are limitless, as you have a selection of movies that will appeal to pretty much everyone.
Take a look at these:
13 Going on 30 – Just make room to dance once the famous 'Thriller' scene comes on.
Notting HiIl – A classic that never fails to delight the most romantic of us!
The Notebook – Nothing wrong with shedding a tear or two on Valentine's Day.
PS I Love You – Another tearjerker that you can't miss!
Titanic – What list would be complete without this movie? Forbidden love is always a fan favourite.
There are so many romantic films on Netflix that you're sure to find something you'll both enjoy!
If you're a member of the lonely-hearts club, however, you can use that leftover pancake mix to create the perfect meal for one… Don't believe us? Try having breakfast food at dinnertime and then let us know what you think (amazing, yummy, cosy?). Then pop your favourite flick on TV and voilà. A fab evening awaits you.
Our accommodations are perfect to enjoy a romantic Valentine's Day meal for two, so you don't even have to go out to enjoy this special date. Create the perfect atmosphere and dazzle your partner with your cooking skills – we're confident they will love it!
Book your accommodation now. After all, it's never too early to start looking for a place to say while you're at Uni, so check out our student accommodation in Lancaster and Reading  and choose your favourite.