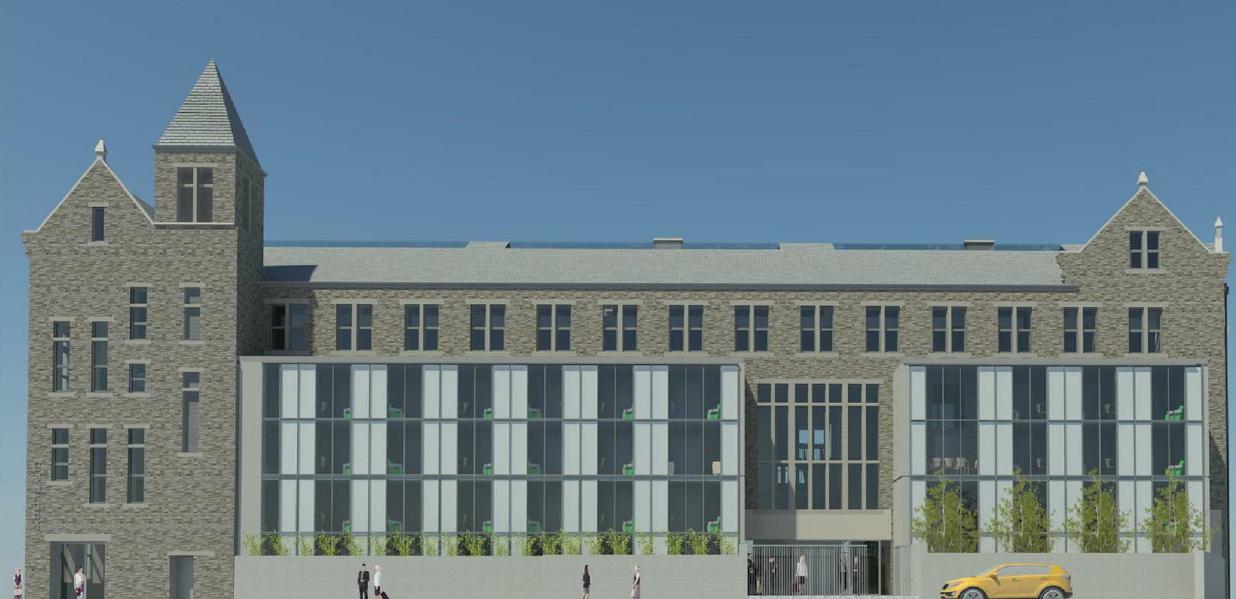 Specialist consultancy, HOW Planning has submitted a detailed planning application on behalf of CityBlock, a leading provider of high quality, ensuite student accommodation for its latest development in Lancaster.
The iconic Gillows building on North Road, (currently substantially empty) will be another innovative multi-million pound regeneration of a prime city centre site and will be the latest addition to CityBlock's growing UK portfolio.
Sean Smith from SSHARC architects has proposed a unique solution to transform the Grade II listed building into luxury ensuite student accommodation with top floor open residential for young professionals. The central theme is to provide additional shared social spaces to aid and improve resident interaction as well as providing the necessary quiet bedroom study spaces.
"The proposals aim to deliver a transformational change for the site, providing bespoke accommodation of the highest standards, wrapped up in a key townscape building.  The designs respect the historic conservation area setting whilst outwardly expressing and celebrating the building's main function as vibrant living space".
The proposed plans have been welcomed in consultations with the city's design advisory panel and other statutory consultants.
This design, due for completion in August 2017 'raises the bar' in both quality and sustainability and will complement the City of Lancaster and the rest of the CityBlock portfolio.
"We are delighted to be submitting plans for a 5th site in Lancaster", says CityBlock CEOTrevor Bargh, the entrepreneur who founded CityBlock in 2003.
"Our blocks in Lancaster are fully booked once again this year with long waiting lists supporting a strong demand for CityBlock's student accommodation model".
Richard Barton, Partner at HOW Planning commented: "CityBlock have already delivered some of Lancaster's most exclusive and ambitious student accommodation and plans for its latest scheme demonstrates their continuing commitment to investing in the city".