The Ultimate Guide to Lancaster University's Pubs, Clubs and Bars
One of the mainstays of student life is the nightlife, and if you're coming to Lancaster University to study and nightlife is important to you then you'll find it's no exception.
 If it's your first time away from home then venturing out into an unknown city for the first time can be quite daunting, and you might not know the best bars or pubs to go to, or even where they are. However, Lancaster University's campus is well-known for its lively nightlife, and it's just a 15 minute bus ride to the university from our CityBlock apartments, with a regular bus service running to and from the city centre to the campus.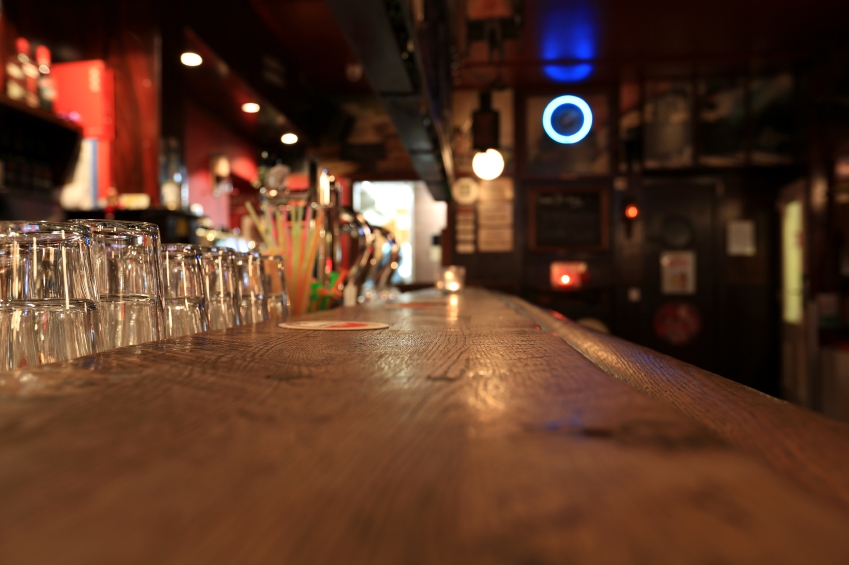 The campus has a multitude of bars, pubs and clubs that provide a vibrant and lively student atmosphere in a home from home environment, catering specially for the student lifestyle.
Here at CityBlock we've put together the ultimate guide to Lancaster University's pubs, clubs and bars to ensure that you can get the best on-campus experience when going out.
The Trough of Bowland: Bowland College
This pub is located in North Alexandra Square, and it's one of those pubs on campus which will start off your night. It has a great homely traditional feel, but with a lively modern atmosphere. Known on campus for its tasty steak and ale pie, along with two other delicious types of pie, food is served daily from 12:00pm – 2:30pm and then again later on from 5:00pm until 7:30pm. Three guest ales are available on draft from Thwaites and the Bowland brewery, and there's also a different guest beer that's available each day. 'The Trough,' as it's known, also hosts an open mic night every two weeks on Friday evenings, as well as a fortnightly quiz which is held on Thursday evenings.
Monday – Friday 12:00pm – 11:00pm
Saturday- Sunday: Closed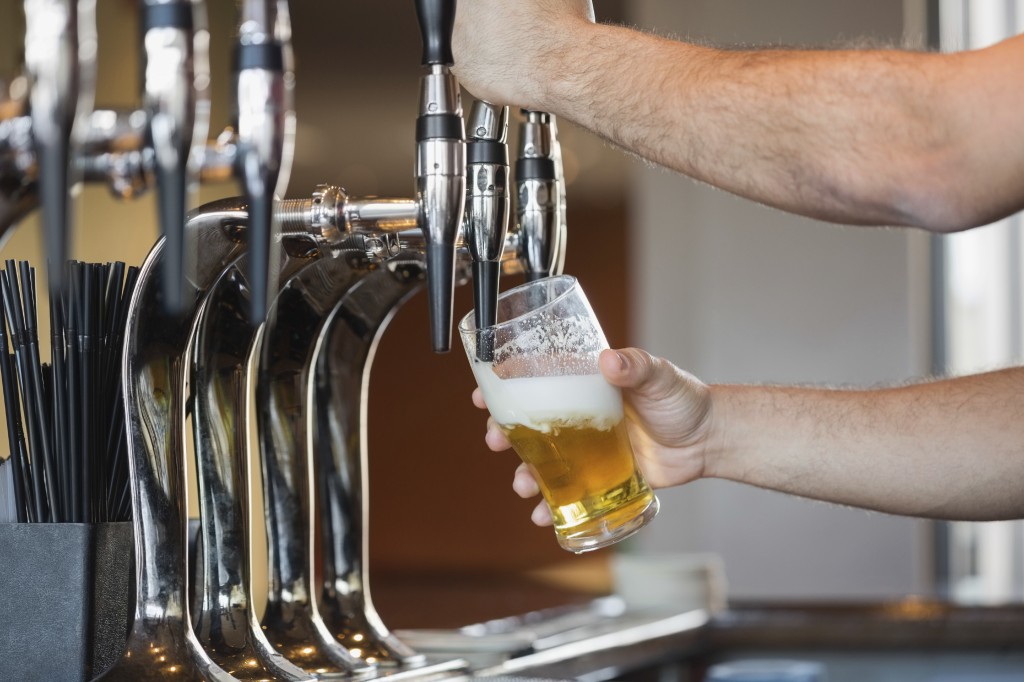 The Winning Post: Cartmel College
This bar's name comes from the college's association with the Cumbrian village Cartmel and is named after its racecourse. Built relatively recently, this rustic bar is situated in a 17th century farm building and compromises of a serving area with two bars. The Winning Post is also great for food, and boasts a wide range of different options, from light snacks and delicious sandwiches to more traditional pub grub. It also has a built-in projector which is great for viewing sporting events such as football and rugby and live music. This bar is a great place to start your night, or to visit along the way to other campus nightlife destinations.
Monday to Friday 8:00am – late
Saturday – Sunday 9:00am – late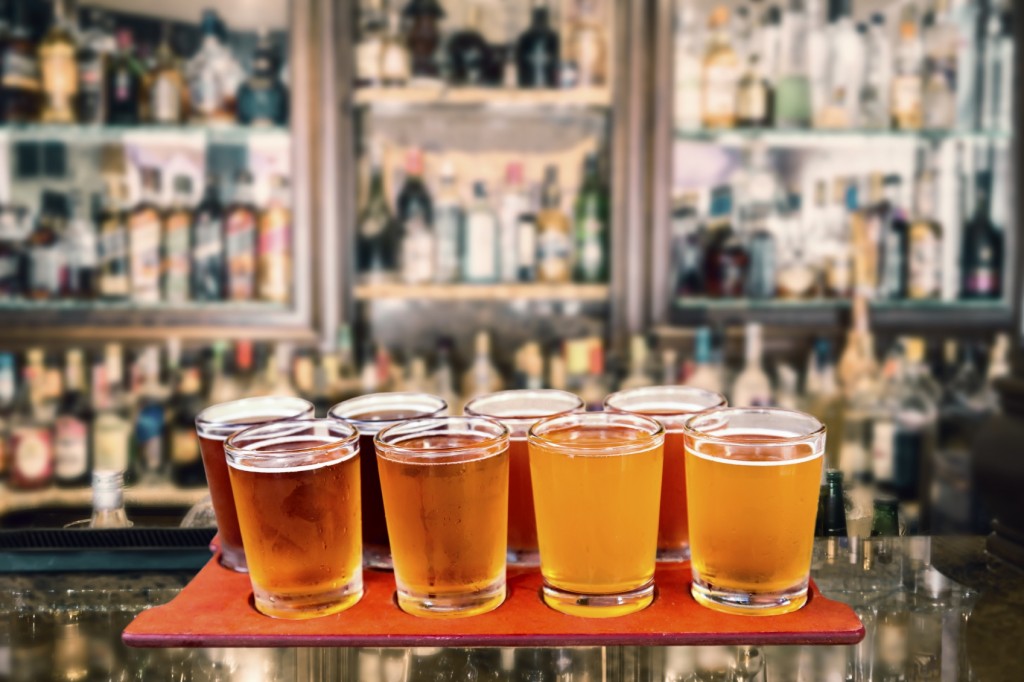 The Northern Oak: County College
This bar offers a wonderful contemporary atmosphere. During the day, it's a popular chill out bar where students come to drink coffee or eat snacks from a wide range of different light bites on offer, but during the evening, it offers a livelier atmosphere. With regular live music performances every alternate Wednesday and fortnightly stand-up from the County Comedy Club, this bar is a great place to go with your mates. This bar is very popular with societies, and is known for its lively fun and friendly atmosphere.
Opening times: Monday to Friday 9:00am – 11:00pm
Saturday- Sunday: Closed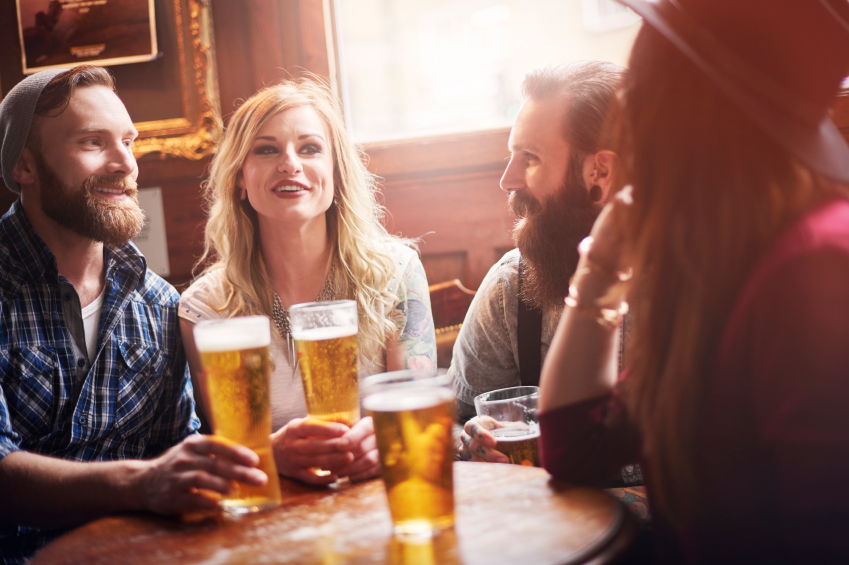 Trevor: Furness College
Trevor has been open for more than 40 years! This bar hosts a number of exciting events throughout the year, including its very own real ale festival in December. In addition, it's the home of many other college socials including international theme nights and Jam-in-Furness, the bar's jazz night. Trevor is a vibrant and lively bar and it's one of the traditional starting points for the vast majority of college socials.  Trevor was recently re-launched, and now has a great selection of quality wines, along with all of its usual favourites.  It also has a range of locally brewed ales from Lancaster University's on-campus brewery.
Opening times: 12:00pm – 11:00pm
Saturday- Sunday: Closed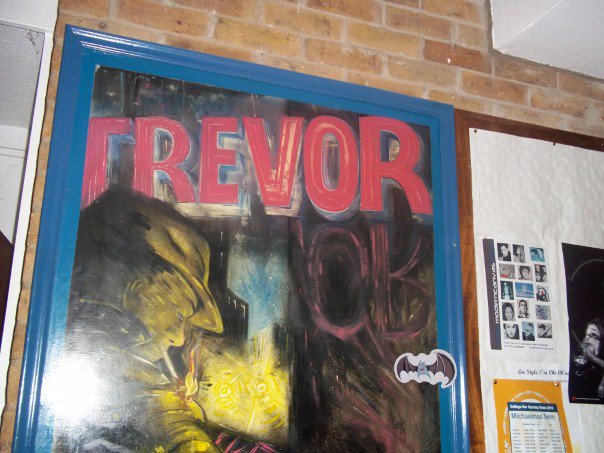 The Mill: Fylde College
For a sports bar with a difference, you should definitely pay The Mill a visit. With its recently re-launched food menu, The Mill boasts that it's currently the only place in Lancaster where you can buy a crocodile, kangaroo or even a llama burger! They also serve food until 9:30pm, seven days a week, and have an excellent menu with a wide variety of different foods such as burrito wraps, pizzas and the all new Outback Burger. If you're looking for great place to watch sports with your mates, then this is the place for you. All major fixtures are shown throughout the bar on HDTVs, as well as their big screen. There's also the One Big Kitchen event, which is a big party held every Saturday with great drinks deals and a fantastic environment.
Opening times: Monday – Friday 10:00am- 11:00pm
Saturday – Sunday 12:00pm – 9:00pm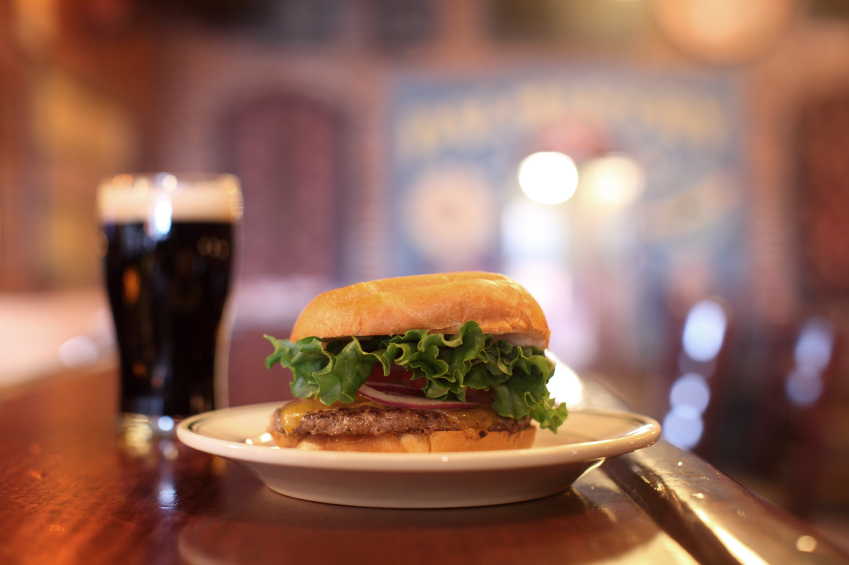 The Herdwick: Graduate College
This pub is famous for its real ales, and is proud to boast that it's been in the Campaign for Real Ale's Good Beer Guide for the past 13 years. If you like your good quality whisky, cask ales and real ciders then this bar is for you. With over 20 varieties of single malt whisky to choose from, The Herdwick has by far the largest choice of real ciders and cask ales in one place on the whole campus. The bar also hosts an open mic night every Thursday with free live music performances from a wide variety of top quality bands playing a range of different genres. If you're a sports fan, you'll be glad to know that The Mill shows a wide variety of different sporting events on its three HDTVs, which are placed in easy to view locations around the bar. If you love curry then you'll love the Herdwick's curry night which is held every Friday night!
Opening times:
Monday – Thursday         7.00pm – 11.00pm
Friday                                    5.00pm – 11.30pm
Saturday                              7.00pm – 11.00pm
Sunday                                 7.00pm – 11.00pm
Grizedale Cafe Bar: Grizedale College

Located at Lancaster University's South Spine, the Grizedale Cafe Bar is one of the main hubs when it comes to starting off on a night out around Lancaster University's campus, and also when it comes to eating great food. This bar has a wonderful contemporary atmosphere, along with a wonderful menu of top quality food including delicious pizzas, hot wraps and scrumptious doughnuts. This is also the place to go on campus for classy cocktails. From Strawberry Daiquiris to Long Island Iced Teas, it's a great place to come and chill whilst visiting Lancaster University's many other great campus bars.
Opening times:
Monday – Friday- 12:00pm – 12:00am
Saturday – 6:00pm – 12:00am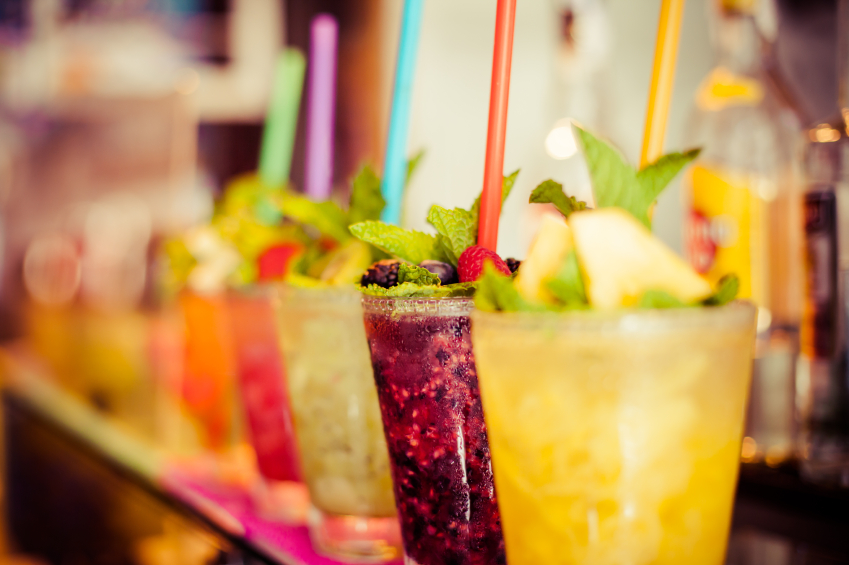 The Red Lion: Lonsdale College
This bar is known for its great party atmosphere. An American pool bar with a wide array of different drinks and foods to sample, if you fancy a hotdog or nachos with your beer, then this is the place to go. Open until late, this bar is also famous on campus for being lively and vibrant, as well as having great drinks deals. Students can also take advantage of a free bus which will take them to the Sugarhouse in the city centre.
Opening times:
Monday – Wednesday   7.00pm – 11.00pm
Friday – Saturday              7.00pm – late
Thursday and Sunday     closed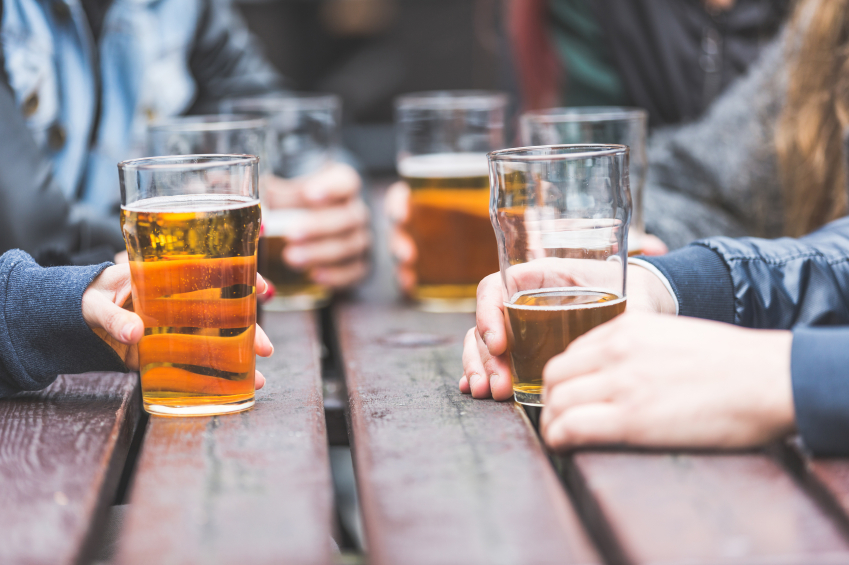 Pendle Rooms: Pendle College
This retro-themed bar is great if you're after a bit of nostalgia. It has old arcade games, table tennis and even a fussball table! Pendle Rooms is home to the biggest live music event on campus which is held every Thursday evening from 7pm. The bar provides a great chilled-out atmosphere during the daytime, and is host to popular basement parties with live DJ entertainment on Wednesdays. The bar also has great drinks offers.
Opening times:
Monday – Friday               7.00pm – 11.00pm
Saturday – Sunday           closed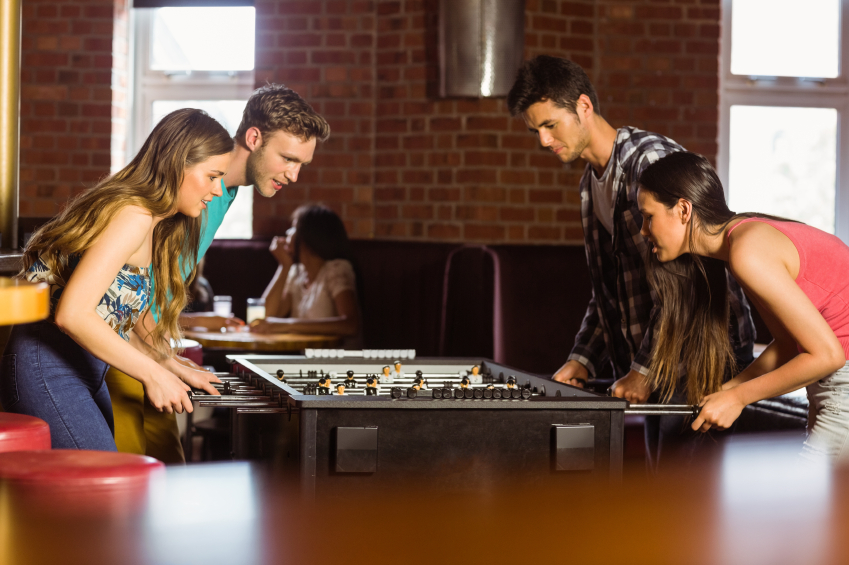 Whether you're still looking to secure student accommodation in Lancaster, or you've already booked your room, you can be assured that you'll have a great night out if you visit Lancaster University's campus. Unlike many of the bars in the city, the campus bars won't burn a hole in your pocket, as they're run by students for students.
Make sure you keep up to date with all the latest CityBlock news and events by checking out our Facebook and Twitter pages!