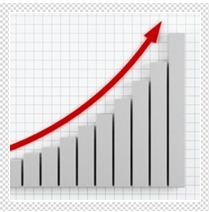 Student property investors have been delighted by news that university applications have risen to record levels. UCAS has reported an increase of 4% in applications received by the deadline on the 15th of January this year.  This indicates that more people than ever are considering university after leaving school or college, and it looks set to increase demand for student accommodation.
The number of applications to UCAS this year rose by 4% compared to last year, in spite of the fact there were 1% fewer 18 year olds in the UK population. In total, around 580,000 people applied for a higher education course, which represents 35% of 18 year olds in the UK.  Student numbers took a significant hit a few years ago, when tuition fees were nearly tripled after a large and very public controversy. However, student numbers have since recovered and are continuing to rise despite the higher cost of tuition.
According to UCAS Chief Executive Mary Curnock Cook, an analysis of the figures "shows a remarkably persistent growth in demand for higher education."  Cook went on to say that the increased demand came "from all demographic backgrounds and for institutions across the spectrum in the UK."  This year's statistics also show that applications to every type of higher education institution are on the rise, regardless of tuition fee levels.
Demand for student property is already high in many student towns, and often outstrips supply in the most popular student markets. This record number of applications looks set to push demand even higher. This means that student property investors and landlords, especially in major cities with multiple universities, stand to benefit substantially as students rush to find a place to live.
With the current figures not only reaching a record but continuing a trend of rising applications, demand also looks set to continue in the future. This has reassured many, whether active in the student property market or considering investments in the area, that this market provides a safe and secure investment for their funds. The student property market already has a strong reputation as a secure investment opportunity, and the growing number of UK applications combined with increasing interest from overseas students has done much to cement the idea.
City Block provides affordable and luxury accommodation, that continues to grow across different locations to capture this rise. You can see how outstanding our accommodation is by viewing our student accommodation Lancaster.
For more information, please contact Trevor Bargh