Here at CityBlock, supplying quality accommodation and providing invaluable support to students is 'just another day in the office'. However, this year the fantastic work that we do on a daily basis has been officially recognised!
Fresh from our success at the National Student Housing Survey (NSHS) Awards in 2017, where we won the 'Best Moving in Experience', this year we are incredibly proud to announce that we have been nominated as a finalist for 'Best Small Provider'.
We truly couldn't be more thrilled and decided to take the opportunity to ask Alison Bargh, our COO, a few questions about the highly-regarded nominations, and what it means to us all here, at CityBlock.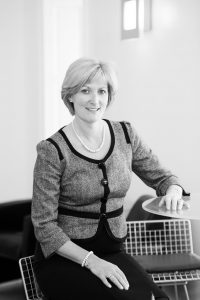 Good Morning Alison! May we begin by saying how excited we are about the nomination for 'Best Small Provider' in this year's National Student Housing Awards! How do you feel about it?
Fabulous!! Absolutely amazing. It is testament to all of the hard work that goes in from all of the site teams, but for us as a company it is really important (and is probably the one award that means the most to us) because it is actually voted for by students themselves – there are no judges, and no panel of experts…these are our customers that are actually voting.
It is a massive achievement, and I know we're all just as chuffed about it! Could you speak about other nominations we've had before?
We actually have won a couple of awards since we became involved with NSHS. In 2016 we won a Quality Mark for International Accommodation and in 2017 we won 'Best Moving in Experience 2017' – we were ecstatic in the office!
For the benefit of our CityBlog readers, could you explain how a company gains a nomination?
As an organisation, we choose to be involved in it because we wanted to benchmark ourselves to see if our students were happy with the experience that they were getting when living with us.
All students are sent a survey that they fill in, and then all of those results are collated by the NSHS. It is completely independent – all of the results go back to NSHS and they formulate the winners and let us know.
Approximately 30,000 students across the country have been surveyed this year, proving what a fantastic achievement the nomination itself is for CityBlock. We are very proud.
We definitely are! And what does this mean for CityBlock on the whole?
Well, firstly it is recognition for all of our hard work in terms of customer satisfaction, because for us it's not just about providing safe buildings for students to live in, but also making sure that we are providing what students want, and that they are getting the right experience whilst living with us.
This year they actually changed some of the questions in the survey, so it wasn't just about tangible things like "Are you happy with your accommodation?" or "Are you happy with the rent you pay?". It was more focused on questions regarding student's wellbeing, such as whether you feel like you're being supported whilst at University or whether you feel as if there is a good community in your accommodation. This is incredibly important to students and needs to be high on our agenda too.
So, do you believe that is one of the reasons we have been nominated?
Yes, these facts along with many others, of course. Here at CityBlock, we are different as we are what you would call a 'boutique student accommodation provider'; whereas some of our competitors have buildings which have hundreds of rooms, CityBlock's blocks are no bigger than around 200.
It's really important for us that we know all of our students by name, and that they understand that they're not just a room number. All of our staff get to know each and every student by name and also what they're studying so that we can have one-to-one conversations that create both a friendly face and continued support whilst living away from home.
Also, we ourselves are a family run business and this sets us apart from our competitors, as all of the things that you would expect to find in a family dynamic is what we try and portray right the way through our staff and then down to our customers.
It's incredible to see our students progressing in their futures too – we've even got siblings coming up through the university system now who are also opting to have the same experience with us, and that says it all really! We're a choice within families which is absolutely marvellous.
We're very supportive, we're very transparent, we strive for good quality and want to make sure that everybody's happy.
And clearly, you are doing an excellent job at leading the way with this Alison! What would it feel like to win?
**An enormous smile breaks across Alison's face**
Oh, it'll be a dream come true! We've been doing this for a number of years now and this has always been the award that I wanted as a company to strive for. If we are awarded this, then it will be celebrations all round. But as I say, it is an absolute team effort from the CityBlock family that has been working towards this. All of the staff are very passionate about what they do and to get this award, it would show us that we are on the right lines in terms of what the students are wanting as well.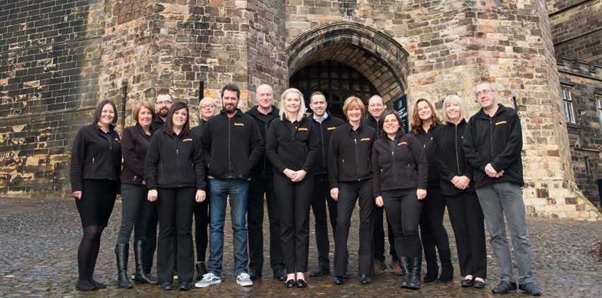 A fantastic achievement for us all, whatever the outcome. Is the nomination for CityBlock as a whole company, or one particular branch?
Oh no – it's national! Over 30,000 students vote throughout the UK and Ireland. It's great for us because it clearly displays a level of consistency across all of our sites. It doesn't matter if you live in Lancaster, Durham or Reading, you should have the same CityBlock experience at each. This is what is truly important to us.
And understandably so! What does the future hold for CityBlock?
CityBlock is growing, but not just growing for the sake of growing. We have a couple of developments in the pipeline for September 2019, and we have been approached with some opportunities to manage a number of student blocks for investors. Of course, we also want to continue our fantastic customer service and further our excellent reputation as quality student accommodation providers. So, we'll be continuing the excellent work that CityBlock do on a daily basis!
If you were to sum up CityBlock's ethos, what would you say?
Simple! It's all about family. It's all about supporting each other. It's about quality. It's about being responsible, and it's about making sure that everyone has a great experience, and that it transcends right the way down to our students. We want them to feel as if they're at home when they come and live at CityBlock; it's not just a room that they have rented. We want their parents to know that they're going to be well looked after here, and we want to have a great reputation for this in the marketplace.
For further information on the awards, including where you can register to watch them, visit the National Student Housing Awards website.