Cooking the perfect student Christmas dinner is a balancing act between rustling up something delicious without breaking the bank. Whether you're planning your last meal together in your student accommodation before heading home for the holidays, or maybe you're spending Christmas in your university town… Our guide to the perfect student Christmas dinner will have you cooking up a storm, even on a budget.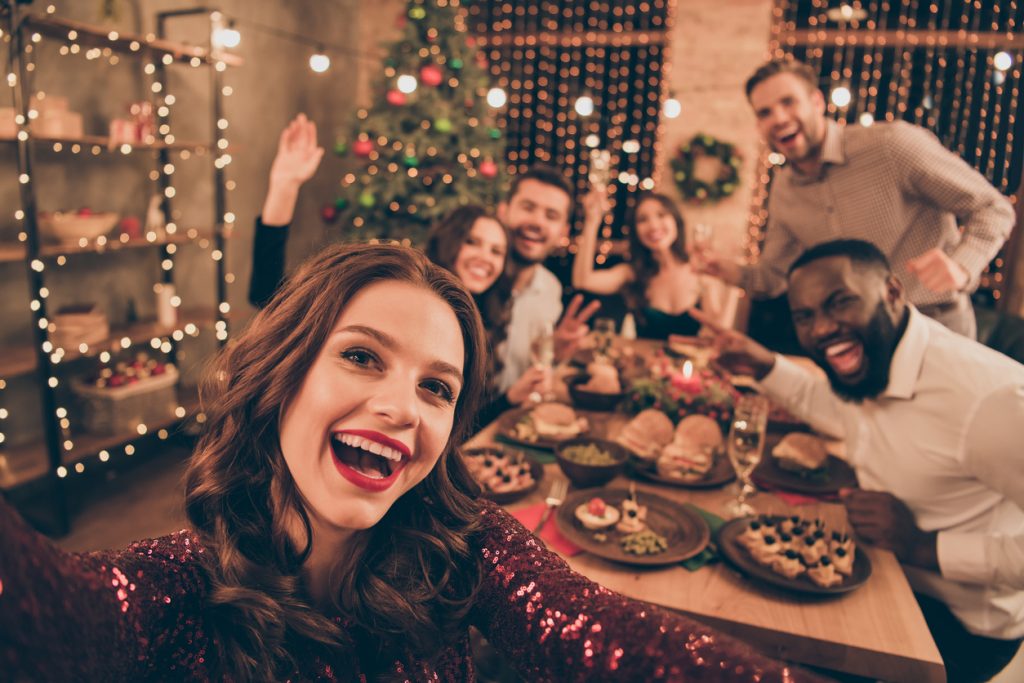 What You'll Need for Your Student Christmas Dinner:
This recipe will keep four hungry students very well fed; if you're hosting a bigger get-together, just double the quantities – you might end up with leftovers, but they'll taste great in sandwiches. Also, we've opted for chicken over turkey, as the price of turkey tends to skyrocket around Christmas time.
Ingredients
1 Large Whole Chicken
1 lemon
1 Onion
4 Potatoes
4 Carrots
4 Parsnips
2 Knobs of butter
12 Chipolata Sausages
6 Rashes of Streaky Bacon
1 Box of Stuffing Mix
1 Chicken Stock Cube
2 tsp Flour
Preparation
Start by peeling your carrots, parsnips and potatoes, then cut into large chunks. Par-boil your potatoes for 10 minutes to soften them for the best results.
Rub one knob of butter between the chicken skin and meat and the other over the top of the chicken skin. Peel the skin off the onion, chop it in half and insert it inside the chicken, along with half the lemon – This will ensure your chicken comes out nice and succulent.
Place your chicken in the centre of a large roasting tray and surround it with your vegetables and potatoes. Drizzle everything with oil and mix up with vegetables to ensure everything is evenly coated. Season generously with salt and pepper.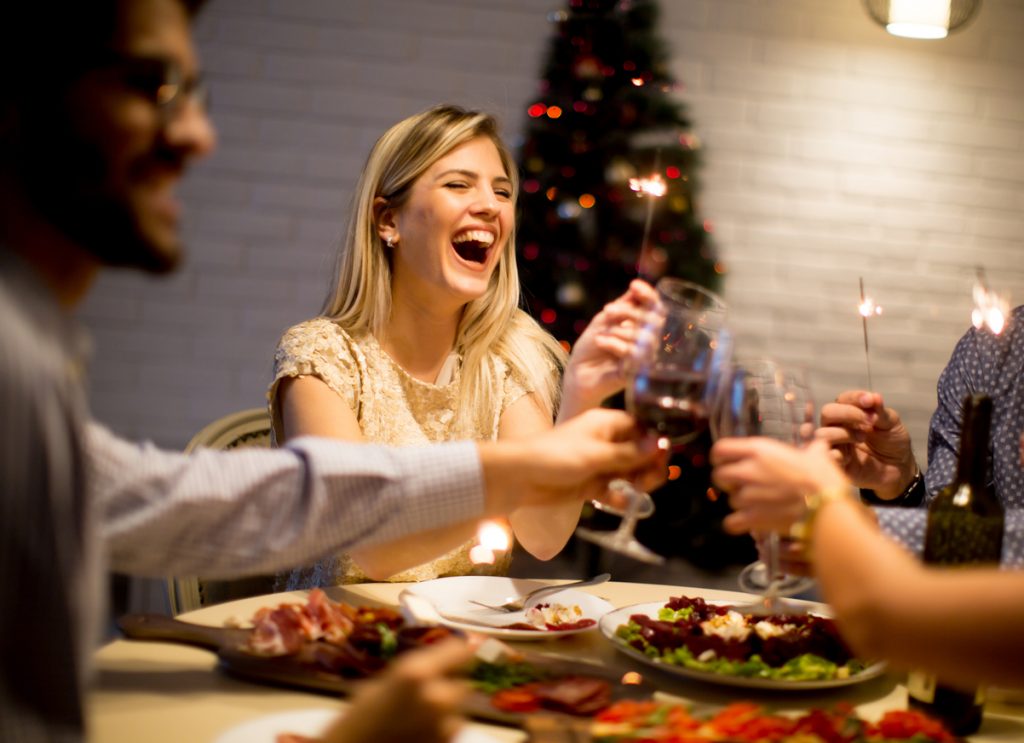 Cooking
Heat up your oven to 220oC / 200oC fan. Once the oven is hot, pop the tray in the oven and roast for 20 minutes, then remove and use a spoon to carefully turn the veg. If you want to add Brussel spouts, mix them in at this point. Put the roast meat back in the oven and turn the heat down to 200oC / 180oC fan. Cook for a further 50 minutes until the chicken is thoroughly cooked and the vegetables are soft.
Sides
Whilst your chicken is roasting, you can prepare the trimmings. First, make up your stuffing by mixing with boiling water as per the packet instructions. Once the mix is cool enough to handle, shape the stuffing into balls (you usually get about 12 from a packet) and arrange on a foil-lined baking tray.
Next, slice your bacon rashes in two lengthways and around the sausage to make your pigs in blankets. Add these to your baking tray with the stuffing balls.
Bake the stuffing balls and pigs in blankets for 15-20 minutes, putting them in the oven when the chicken has 20 minutes left to ensure everything is ready at the same time.
For the gravy, add a pint of boiling water to your stock cube, 2 tsp of flour to thicken and the juices from your roasting tray. Whisk it all together over a low heat on the hob for a delicious homemade gravy.
Congratulations, you've cooked a Christmas dinner! Get everyone together, serve it all up, eat, drink and be merry.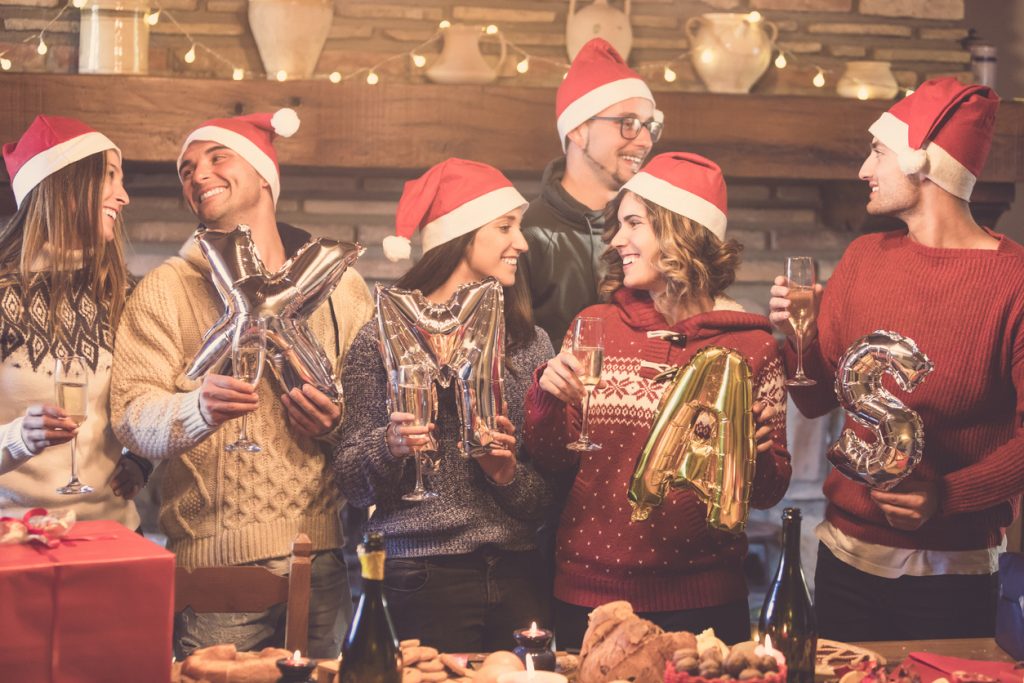 Merry Christmas From CityBlock
We would like to wish all CityBlock residents in our student accommodation in Lancaster and Reading a very merry Christmas and a happy new year. We hope 2022 brings you everything you want and more. If you've not yet sorted next year's student accommodation, get in touch with us today – book before the new year for early bird rates on all-inclusive, ensuite rooms, cluster flats and self-contained studios. As an added bonus, all CityBlock residents get to enjoy exclusive discounts from our partners, from food and drink to health and wellbeing.