Arranging student accommodation for the following year can be a daunting and stressful task. Still, it is one of the most important decisions you'll make since where you live plays a big part in your student experience, so it's essential to get it right. Here at CityBlock, we've been providing high quality, purpose-built accommodation to students across Lancaster and Reading for many years – so we know a thing or two about what to look for to ensure you get the best rooms out there. Today, we're going to look at all of the things you need to consider when searching for your next student accommodation.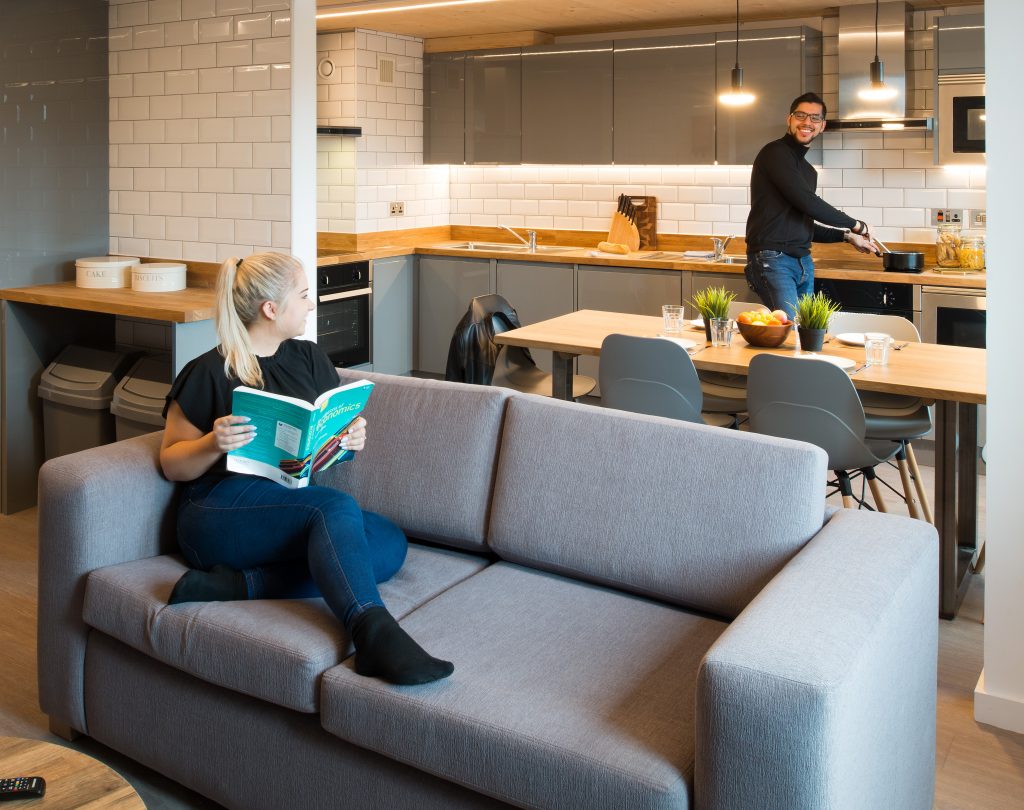 When Should You Start Looking for Next Year's Accommodation?
The sooner you start looking for next year's accommodation, the better, as there are many benefits to getting organised and starting your search sooner. You'll have a wider choice of options available to you, be in a position to take advantage of early-bird booking offers and be more likely to easily find student accommodation that ticks all your boxes without too much compromise.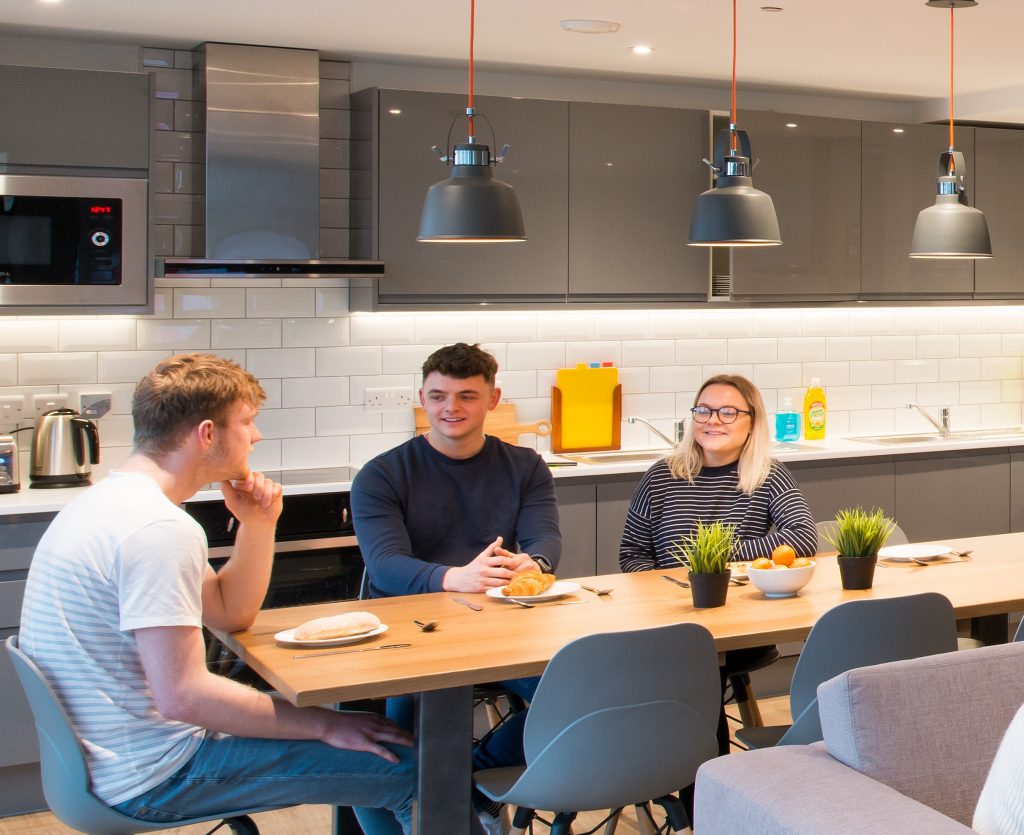 Location – Where Do You Want to Live?
Before you can start your house-hunting, you need to figure out where you want to live. University-owned halls of residence are great when you're in your first year and finding your feet, offering an easy transition to living away from home for the first time – but many students prefer to move off-campus in the following years. Moving off-campus gives students more freedom to decide who they live with, a better choice of room types and on-site amenities, and easier access to everything their city has to offer.
If you've decided you want the independence of moving out of university-owned accommodation, you'll next need to determine where exactly in your town or city you'd like to live. It's worth doing a bit of research into the local area for accommodation fits the following:
Close to local amenities and shops
Close to university bus routes
In a location where you feel safe
Social attractions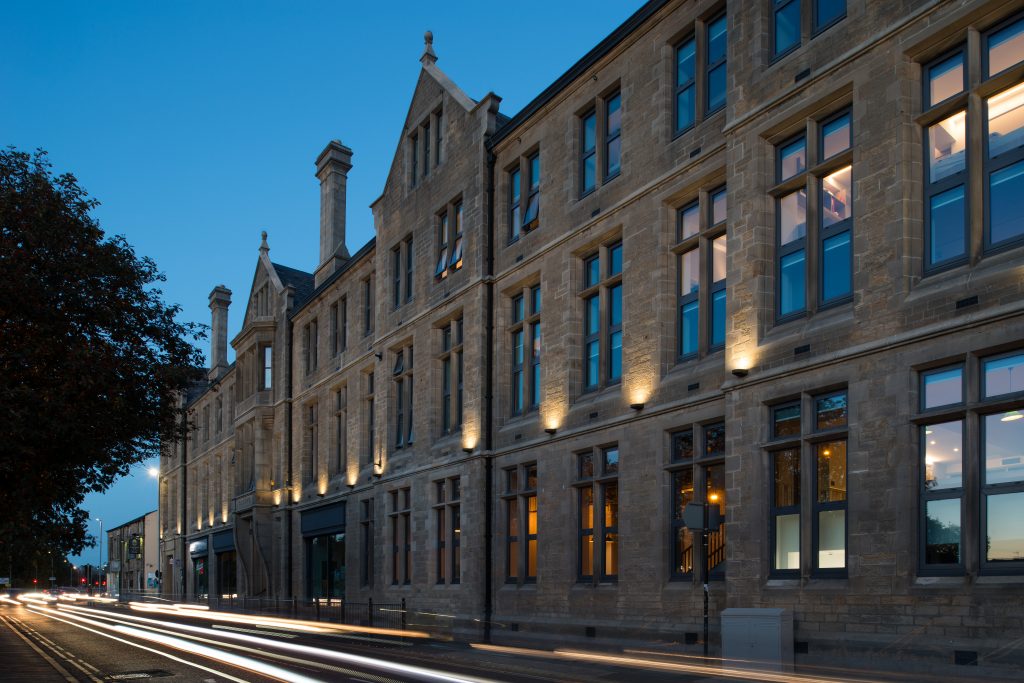 Who Are You Going to Be Living With?
Who you choose to live with is as important as the accommodation itself, and part of the appeal of moving off-campus is that you'll have more flexibility in who you live with. If you like your own space, you might want to look for a self-contained studio apartment like those available at City Block's student accommodation in Reading. Studios are great for those who wish to live independently of others, but make sure you choose somewhere that also has great communal spaces for when you want to socialise.
If you want to live with your friends, it's best to look for ensuite rooms or cluster flats like those available at CityBlock's student accommodation in Lancaster. Since you'll be sharing a communal kitchen and living area, make sure you're compatible with your chosen group of future housemates before committing to a tenancy. It helps if you are all on the same wavelength regarding how much you're willing to spend on rent and have similar outlooks on social activities and cleanliness. Although it may seem convenient and easy to live with your existing housemates, you may find that you have more in common with friends you have made on your course or through societies you've joined.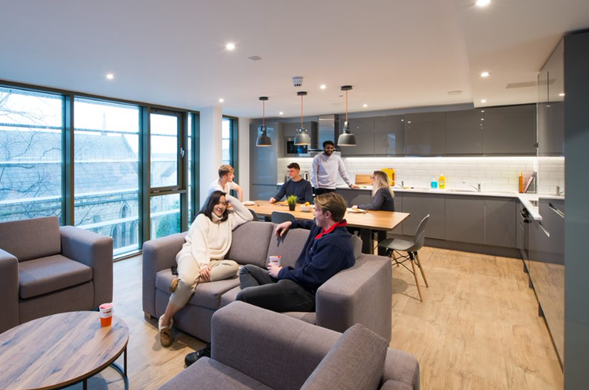 What's Included In Your Rent?
Before signing a tenancy agreement, you'll want to be absolutely clear on what is and isn't included in the rent. For some private landlords, the rent price won't include your utilities like electric, water or broadband – which could mean you and your housemates get a surprise in the form of a big utility bill. We would always recommend looking for all-inclusive accommodation where all your utilities, including broadband, are included in the rent price. You'll save yourself a lot of worry and money in the long run.
It's also important to ensure your next student accommodation has all the amenities and facilities you and your friends want. You may want to look for somewhere that includes some or all of the following:
Parcel Service
200mb WiFi
Onsite Maintenance
Great Outdoor Space
Student Events
Communal Areas
Private Dinning
Ensuite bathrooms
24 Hour Security
Bike storage
Weekly Cleaning
Laundry facilities, fully equipped kitchens and TVs
All CityBlock accommodation is all-inclusive, always ensuite, and comes with much more. Before choosing your new home, find out what's included to ensure you're getting the most for your money.
Start Arranging Viewings
Once you've decided where you want to live, who you want to live with and what you expect from your next student accommodation, it's time to start your house hunt and arrange viewings. Looking online is a great way to start narrowing down your options so you don't end up wasting time viewing lots of properties that aren't suitable. Always look for fully accredited student accommodation that has been awarded the ANUK Accreditation, which recognises quality accommodation providers. In doing so, you'll avoid illegitimate landlords and poor quality properties.
When viewing or enquiring about student accommodation, ensure that your holding deposit will be protected through an official scheme – this is a legal obligation. It would be best if you steer well clear of any landlords who are not protecting your deposit. It is always a good idea to ask the accommodation provider how they support student wellbeing and their sustainable practices.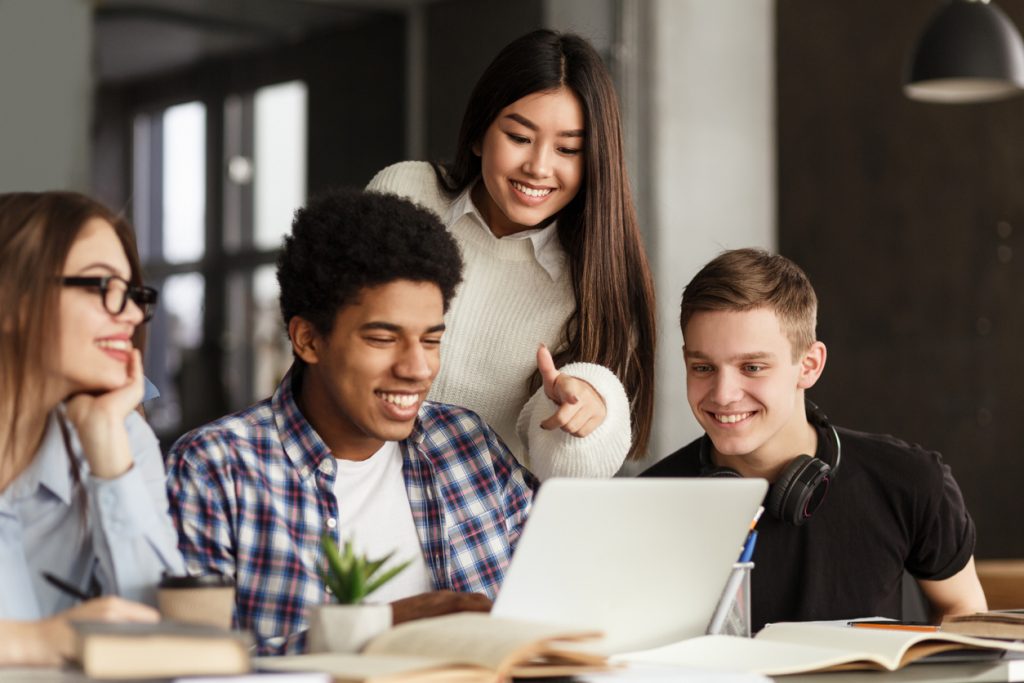 We hope you found our guide to choosing your next student helpful accommodation – if you're on the hunt for your next student accommodation in Lancaster or Reading, contact us at CityBlock today. If you fill a flat with CityBlock as part of a group booking, each person will receive a £30 amazon gift voucher as a reward.