CityBlock has welcomed students of both Lancaster University and The University of Cumbria to our student accommodation in Lancaster for many years. We've seized opportunities to develop high-quality accommodation in both purpose-built new buildings and through lovingly restoring buildings that form part of Lancaster's history.
CityBlock has three locations across Lancaster, each with its own benefits, but they all share some things in common. Every room at CityBlock, no matter the location, offers:
City centre living
All-inclusive bills
200mb Superfast WiFi
All En-suite rooms
Flexible Tenancy Length
Today we're going to take a look at each CityBlock Lancaster location in more detail – so if you've been struggling to decide which one is right for you, our guide will help!
Penny Street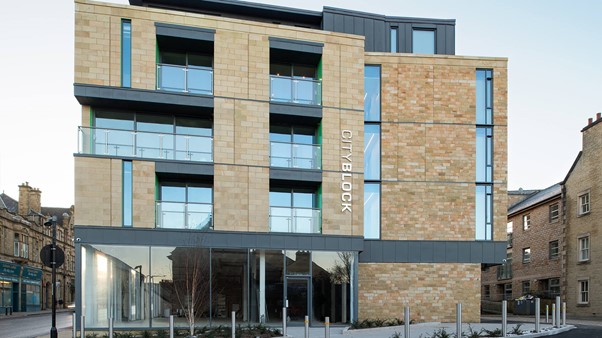 How Far is the Accommodation From…
Lancaster Bus Station: 7 Minute walk
City Centre: You're in it!
Penny Street is situated at the top of town, containing a mixture of self-contained en-suite studios and cluster flats. Whether you're someone who wants their own space, or you're part of a bigger group, CityBlock Penny Street has rooms to suit both styles of living. A unique perk of Penny Street is that every room comes with a double bed – ranging from small doubles to king size. Penny Street students can take advantage of a quiet internal courtyard that residents can enjoy all year round. Penny Street also has its own herb garden, where you can help yourself to fresh homegrown herbs like chives, oregano, tarragon and curry plant – improve your health and wellbeing whilst you create delicious new dishes and learn about sustainability.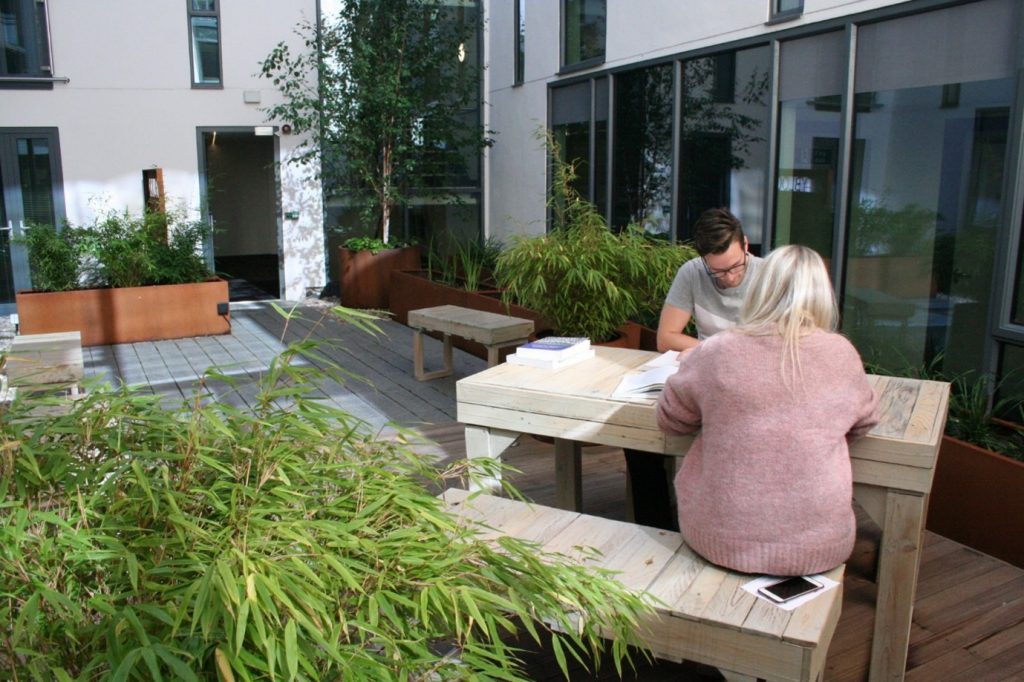 What's Nearby?
Our Penny Street rooms are situated nearby to two retail units currently occupied by Kaspa's dessert house and German Donner Kebab – so you'll never go hungry! Right across the road, there's a Sainsbury's Local for quick and convenient food shopping.
Penny Street is the closest CityBlock residence to Lancaster canal. The canal is not only great for easy access to some fantastic canal-side gastro-pubs but provides a peaceful exercise route away from busy roads – or just a pleasant stroll on a sunny day if you don't feel like running. Following the canal right from Penny street will eventually lead you to the stunning Lune Aquaduct. Take it left and it will take you to the quaint village of Galgate.
Marton Street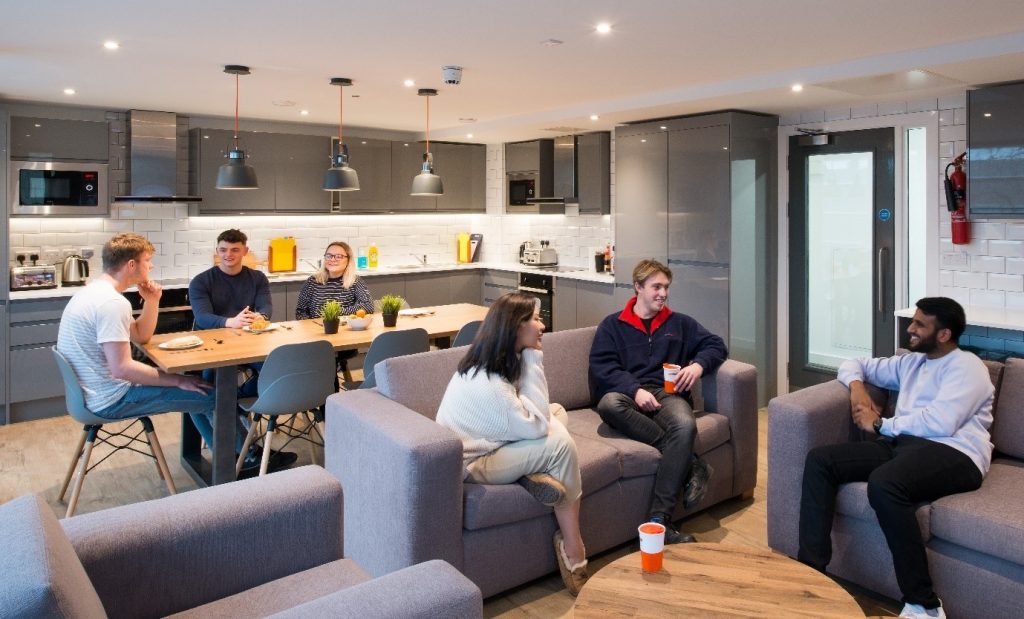 How Far is the Accommodation From…
Lancaster Bus Station: 7 minute walk
City Centre: You're in it!
Marton Street is the most central of the three CityBlock locations. It doesn't get much more central than this, so if being in the heart of the city and close to everything it has to offer is crucial for you, then CityBlock Marton Street is a perfect choice. Here you'll find a mixture of standard and superior en-suite rooms, superior-plus self contained studios and studio apartments. There's a room to suit all budgets and contemporary living spaces for socialising.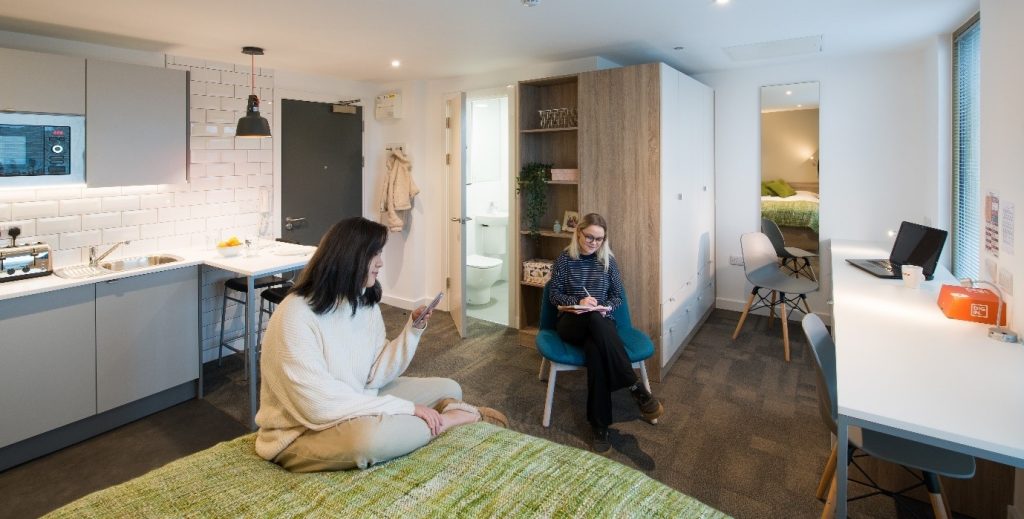 What's Nearby?
The short answer is – everything. Marton Street is so central you're never more than a few minutes from whatever it is that you need. Follow the smell of freshly baked bread down to Filbert's bakery, just around the corner– get their early though, they sell out quickly! Snap Fitness, a 24-hour gym, is just a five minute walk away, and one of Lancaster's top hairdressers – The Cutting Room – is right downstairs, and all CityBlock residents can get exclusive discounts from them with their CityBlock discount card.
Naturally, living in the centre of town means you're a stone's throw from the city's entertainment – like the cinema and the theatre, so there'll be no expensive taxi fare at the end of the night – getting home is quick, easy and safe. All the shops you need are on your doorstep – including specialist food shops like the KF Oriental Food Supermarket which also has the Full house Noodle bar above it! On the same street, there's also Chatime the Bubble Tea & Taiwanese specialists.
Gillows Building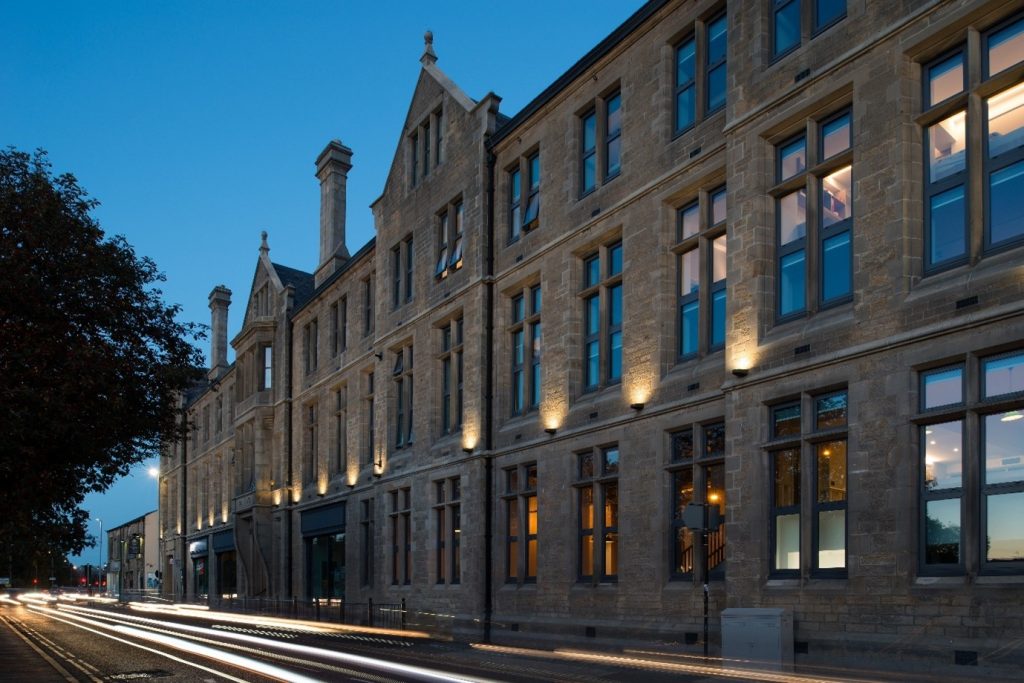 How Far is the Accommodation From…
Lancaster Bus Station: 3 minute walk
City Centre: Again, You're in it!
Within the traditional, historical architecture of Lancaster's famous Gillows building, you'll find the newest addition to CityBlock Lancaster. The building has been home to many things over the years, having undergone a complete renovation the iconic building now houses 96 students in spacious, modern rooms. CityBlock Gillows student accommodation near Cable Street offers a mixture of en-suite cluster flats, studios and loft apartments. It boasts some of the city's best social and study spaces – including a quiet, private study area for when you need to get your head down and get to work.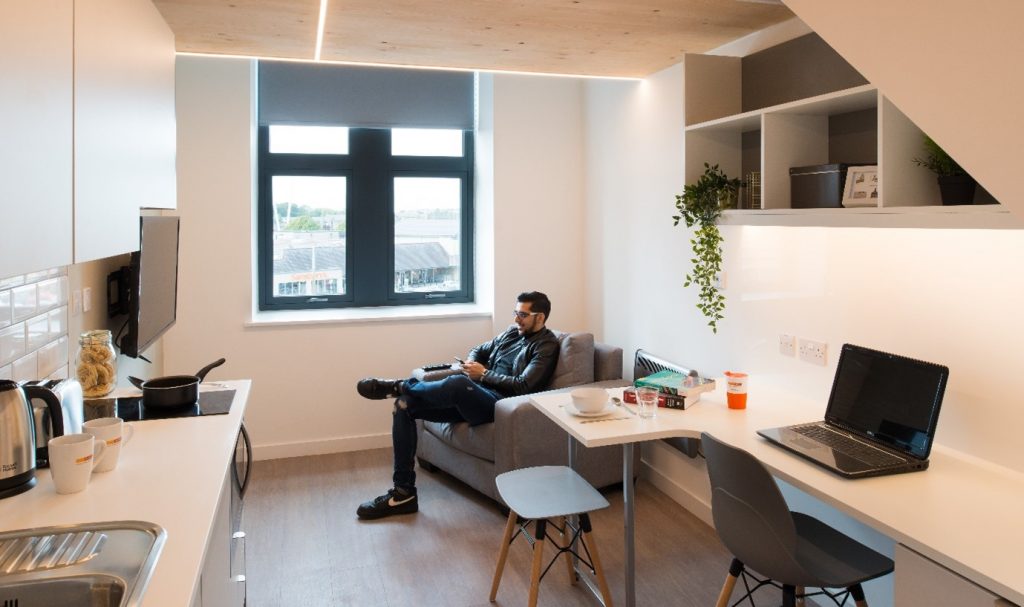 What's Nearby?
Our Gillows building location is ideally suited for those who want to get around quickly – be it by bus, on foot or cycling. Not only is the bus station less than five minutes away, providing good transport links to both universities, Morecambe and the surrounding districts; there's also a bus stop right outside the doorstep of Gillows! Sainburys, FarmFoods and Lidl are all moments away, so you won't have to worry about how you're going to get your weekly food shop back home.
The CityBlock Gillows building is the closest location to the River Lune – providing easy walking and cycling routes to Glasson Dock and the stunning Lancaster Aquaduct – a great place to sit and watch the world go by when you need to unwind.
Hopefully, this little run down of every CityBlock location in Lancaster has helped you decide which building is suitable for you. Almost all the businesses we've mentioned today offer exclusive discounts for our residents through our CityBlock Card, and many other amazing things are waiting to be discovered in Lancaster.
No matter which CityBlock location you choose, you're guaranteed flexible, high quality, affordable student accommodation in the heart of the city. Our team is on hand ready to assist you, contact us today, and see how we can help!