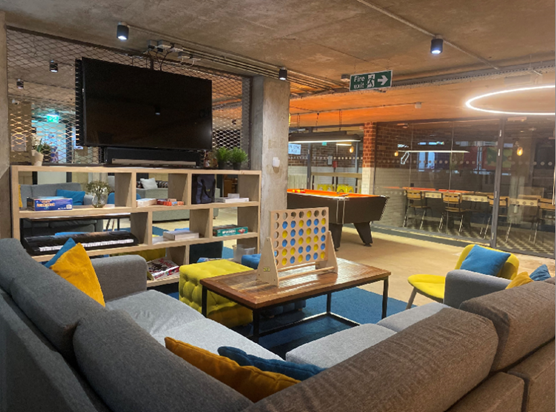 As a student, choosing the right accommodation is one of the key decisions you will make on your academic journey. With so many options available, it can be challenging to determine which one suits your needs and preferences the best.
Luckily, CityBlock is here to help with expert advice and top tips to guide you through these important decisions. Today, we will explore the differences between purpose-built and multiple occupancy student housing to ensure you make the best choice for yourself and end up in accommodation that supports your way of living.
So, join us as we delve into the advantages of purpose-built housing, such as our accommodation blocks and discover why it's most likely the ideal choice for your academic journey.
Purpose-Built Student Accommodation
Purpose-built student accommodation is housing specifically designed and built with the needs of students in mind, such as our student accommodation in Reading, Lancaster, and Durham. This type of student housing aims to provide a comfortable and convenient living environment with extensive benefits; let's take a look.
Guaranteed Cleaning Services
We understand that students have busy schedules, and managing their studies and living environment can be challenging. This is why we offer weekly cleaning services as part of our all-inclusive accommodation package.
Having a clean living space not only helps maintain good hygiene but also alleviates stress and provides a comfortable and organised living environment. Our commitment to offering weekly cleaning services is just one of the many ways we cater to the diverse needs of our students and enhance their overall living experience in our purpose-built accommodation.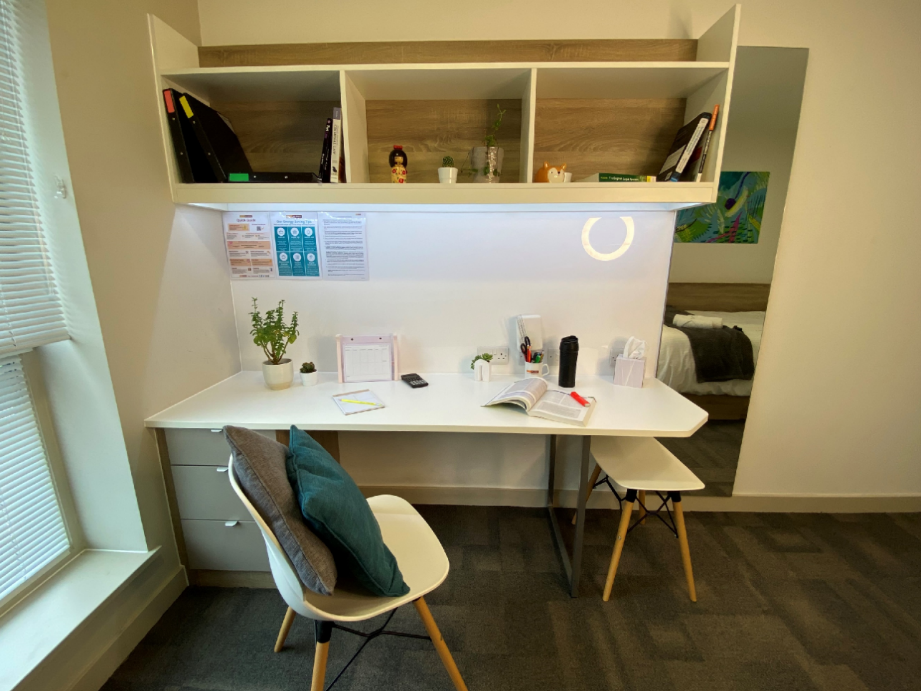 Close Proximity to City Centres and University Campuses
Being close to city centres and university campuses is highly advantageous for students. It offers convenient access to academic facilities, services, entertainment, and transport links, offering a sense of convenience and connectivity. At CityBlock, we prioritise providing prime locations to ensure our students have the best of both worlds, with academic and city-life opportunities right at their doorstep.
For example, take a look at these stats for our student housing in Reading:
16-minute walk to Reading University
12-minute walk to the city centre
17-minute walk to Reading train station
42-minute train to Central London
Enhanced Security
At CityBlock, our student accommodation keeps our residents safe. We provide secure student accommodation with 24-hour CCTV surveillance and secure entry systems to ensure a safe living environment. This offers peace of mind for students and their families and promotes a conducive atmosphere for studying socialising, and personal development. Our commitment to security is a testament to our unwavering dedication to student welfare and well-being.
The Opportunity to Live With Friends
Purpose-built student housing gives you the option to live with your friends. And, at CityBlock, our Group Booking means if you book with six or more friends, you each get a £50 Amazon voucher!
Our accommodation is designed with a sense of community for students to live with their friends. We offer a variety of room types and configurations, allowing students to choose to live together in ensuite rooms or studios. Our luxury common rooms and communal spaces also provide the perfect setting for socialising and making lasting friendships.
Multiple Occupancy Student Housing
Multiple Occupancy Student Housing (MOSH) is student accommodation where several students share a house or apartment. Each student typically has their room, but they share common areas such as living rooms, kitchens, and bathrooms. MOSH may not be the best fit for everyone. Let's take a look at why this might not be the best choice for you and why purpose-built is always the better option.
Noise Risks
Living in MOSH comes with noise risks, as unregulated shared common areas and neighbours can contribute to higher noise levels. These situations can be difficult to manage, especially because the property owner may have little to no involvement with your welfare, and any problems that do arise due to noise could take a while to resolve.
Less Privacy
Students residing in multiple occupancy student housing face privacy concerns as they live in shared spaces with limited personal room. Although communal housing promotes social interaction, it might not provide the necessary personal space to many students, leading them to seek alternative ways to maintain privacy. Such concerns can severely impact a student's well-being and mental health, especially if the lack of privacy makes them feel unsafe where they live.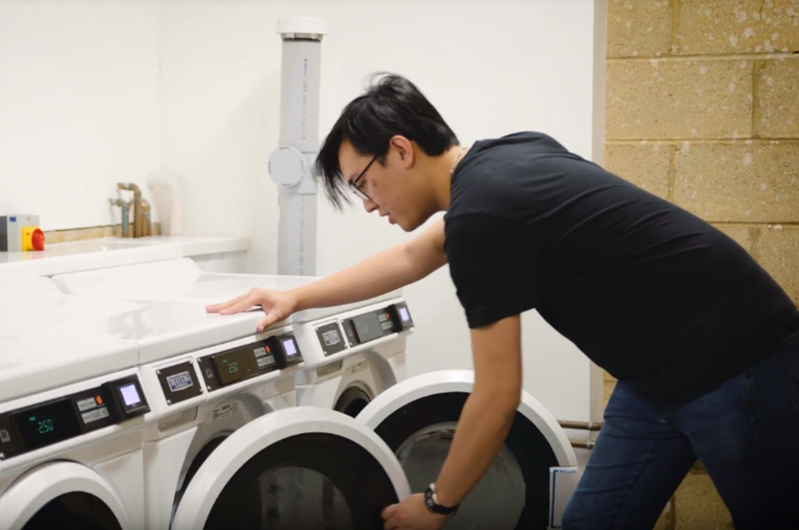 Laundry Struggles
There are often very few laundry facilities in multiple occupancy student housing, which is inconvenient and time-consuming, especially if many students have to share what's there. Students may need to wait in line or make prior arrangements to access the machines, which can lead to frustration and missed opportunities to do laundry. At CityBlock, we provide excellent laundry facilities that meet students' needs and expectations to ensure a comfortable living experience.
Potential Housemate Problems
While housemate problems could occur no matter where you live, you are much more likely to experience issues in MOSH because of the smaller shared spaces and lack of facilities.
For example, conflicts over noise levels, cleanliness, or lifestyle differences can create a negative living experience for all. Living together means students must learn to communicate effectively, respect each other's personal space, and develop mutual understanding.
At CityBlock, we encourage a welcoming community culture that promotes respect, understanding, and open communication between students, providing support and resources to students to ensure a positive communal living experience.
So, if you're looking for ensuite student rooms in Reading, Lancaster, or Durham and want to experience the luxury of purpose-built student accommodation, look no further than CityBlock. Please get in touch to book your room, we're almost completely sold out for 2023/2024, so be quick!