If you're a first year coming to the end of your time living in university accommodation, you're probably thinking about the next steps. When it comes to living off-campus, there are typically two options: a purpose -built student flat or a student house.
Student houses are houses that are rented out either by private landlords or by a student housing company; student flats are purpose-built student accommodation blocks that cater exclusively to students. Both are drastically different, and which is more suitable for you will depend on the kind of student experience you want to have.
Here's a look at the key differences between moving into a rented house or a rented student flat: 
In a student flat, you will be surrounded by fellow students; it's the perfect environment to meet people and make new friends. At our student accommodation in Lancaster you'll have plenty of people to hang out with, whether that be in the Kitchen, communal areas or even the flat next door. Most purpose-built student accommodation have friendly communal areas such as Games rooms and cosy study areas, for you to study together, socialise and build friendships.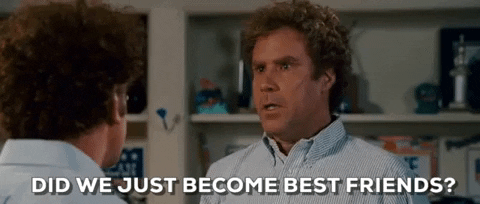 via GIPHY
In a student flat you have more freedom to have gatherings with your student friends and stay up late without worrying about disturbing any local neighbours. In a house, you'll most probably be on a street with non-students, such as family homes. While this may not be an issue, it might be more difficult to have social gatherings if you live next door to someone with small children, or working professionals who need to be up for work at 6am.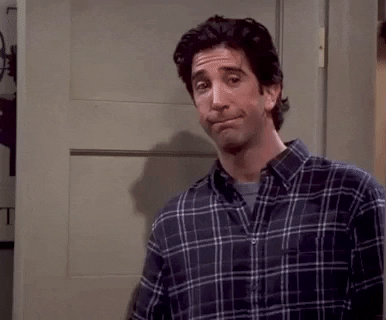 via GIPHY
Sharing a bathroom can be okay, but it's got nothing on having your very own. It's always available, it's never full of other people's empty bottles of shampoo and never left in a messy state by someone else. Having your own bathroom will certainly make your living situation that much sweeter.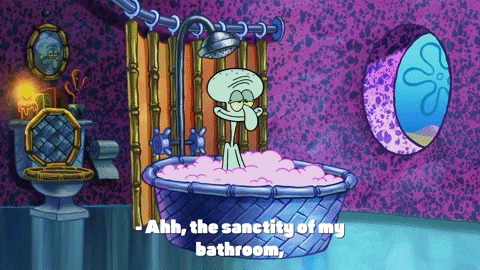 via GIPHY
On-site team and maintenance
If you go for a private student house, you could end up with a landlord who fails to address essential repairs or address any complaints you may have. If this is the case, you could be left without hot water or heating or an annoying dripping tap that may keep you awake at night.  With PBSA, you don't have to wait around for a landlord to eventually send someone to look at the faulty boiler or fix your curtain railing. In our student accommodation in Reading and other locations, you'll find a dedicated on-site maintenance team on hand to sort out any problems and make any repairs as soon as you report them.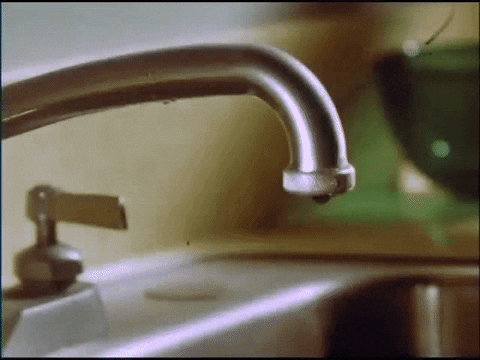 Living in a student house may feel more like being on your own and you have the chance to be more independent and sort out any problems and issues that arise independently; however as with any standard house, you may be more vulnerable to break-ins without campus porters or security teams.  In a student block of flats, they have a 24 hour on-site security team and more rigorous barriers to prevent non-residents from entering, like coded doors that only let residents inside. You will get to benefit from this added layer of security, helping you feel more at ease and keep your belongings safe.
via GIPHY
Student flats typically have cleaners who come weekly to clean communal areas. So even if you have a messy housemate, you won't need to get into arguments about their messy habits, as a weekly professional clean will mean that you will probably never get to see the extent of their messiness. Living in a student house is more likely to resemble post-graduation life such as having to navigate splitting bills with others and keeping your home clean and maintained. Some people might not like the sound of this, but for people who want to become more independent, this could be a bonus.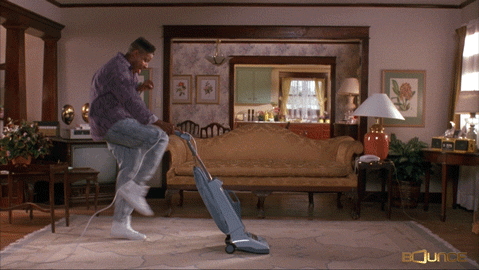 via GIPHY
Some student accommodation, like CityBlock, will offer their residents exclusive privileges like a discount card, allowing you to get exclusive offers and discounts at a wide range of local shops, restaurants, bars and much more.
We hope this list helps you decide whether a student house or a student flat is right for you. And if you decide that you prefer the idea of an all-inclusive student block of flats, at CityBlock, we have student accommodation in Lancaster and student accommodation in Reading.