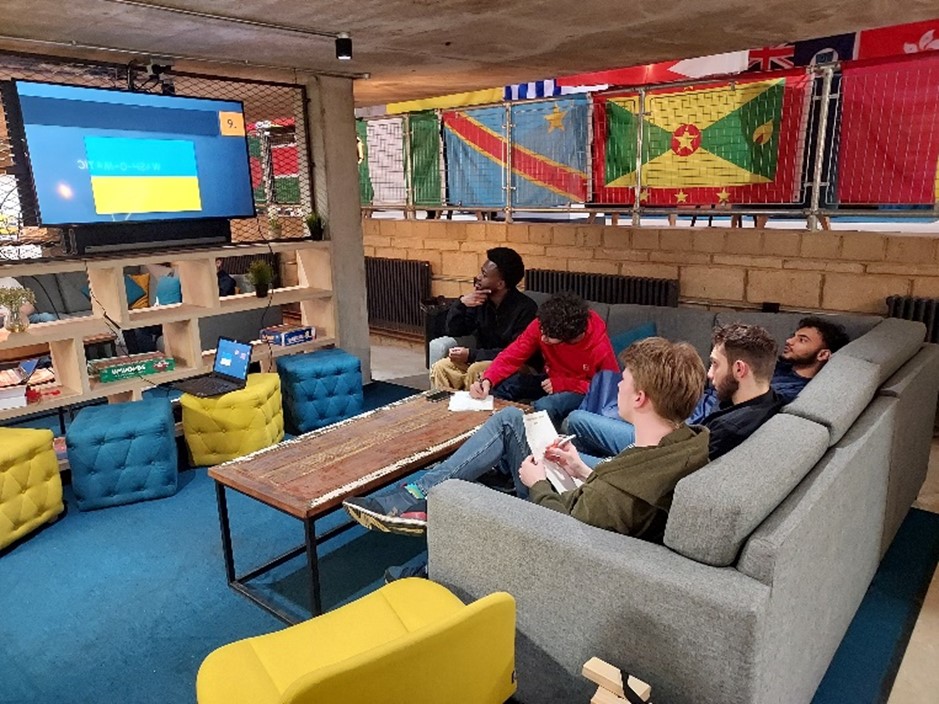 At CityBlock, we believe communal areas play a crucial role in creating a comfortable and supportive living environment for students. In fact, according to a study, communal areas act as "vessels to cultivate friendships and communities," offering students the opportunity to form relationships and thrive in a supportive environment.
Because of its importance, our purpose-built student accommodation has dedicated communal spaces designed to bring our residents together and help them thrive during their time at university. Whether you prefer the quiet study spaces or enjoy mingling in the more social areas, join us as we explore the numerous advantages communal areas offer, from increased social interaction to opportunities for cultural exchange and enhanced learning environments.
1. Increased Social Interaction
One of the key benefits of communal areas in our student accommodation in Lancaster and Reading is the opportunity for increased social interaction. When students live in a shared space, they have the chance to meet and connect with their fellow residents. At CityBlock, we provide well-designed communal areas specifically created to encourage socialisation. These spaces are a hub for students, allowing them to form friendships, build a sense of community, and create lasting memories.
Our communal areas are thoughtfully designed to facilitate social interactions. From comfortable seating arrangements to fun pool tables, students come together to relax, study, or engage in other recreational activities. These spaces serve as a platform for residents to share their experiences, support each other, and make university life more enjoyable.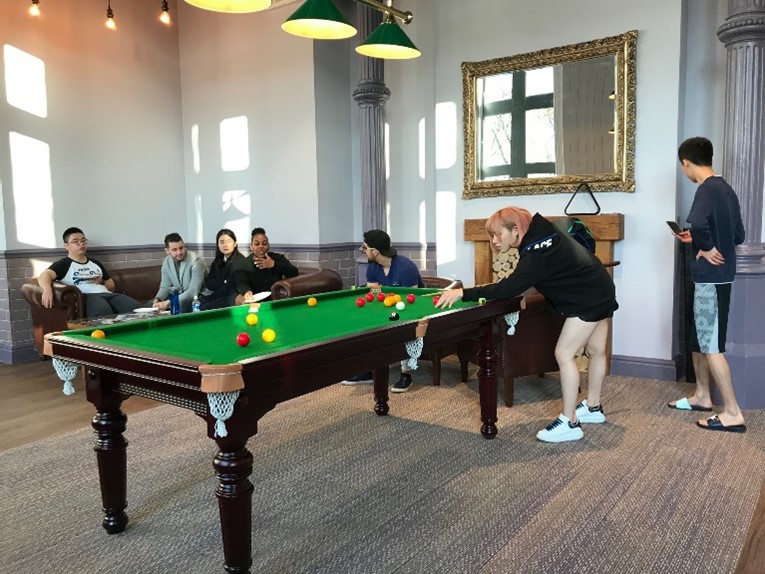 2. Improved Mental Health
Taking care of your mental health at university is of utmost importance, and communal areas in our student accommodation can contribute positively to mental wellbeing. Living in a supportive community can help combat feelings of loneliness or isolation that some students may experience when transitioning to university life.
Our communal areas provide a comfortable and inclusive environment where students can unwind, socialise, and seek support when needed. Whether chatting with a fellow resident or participating in organised events, our communal areas offer a space to relax, destress, and promote positive student wellbeing.
Regarding the organised events, the team at CityBlock go above and beyond to ensure you're socialising comfortably in your accommodation. We arrange regular pizza nights, quiz nights, and other events within the communal areas to help our residents feel settled and get to know their flatmates. Pictured below are residents at our student accommodation in Reading taking part in a flag quiz!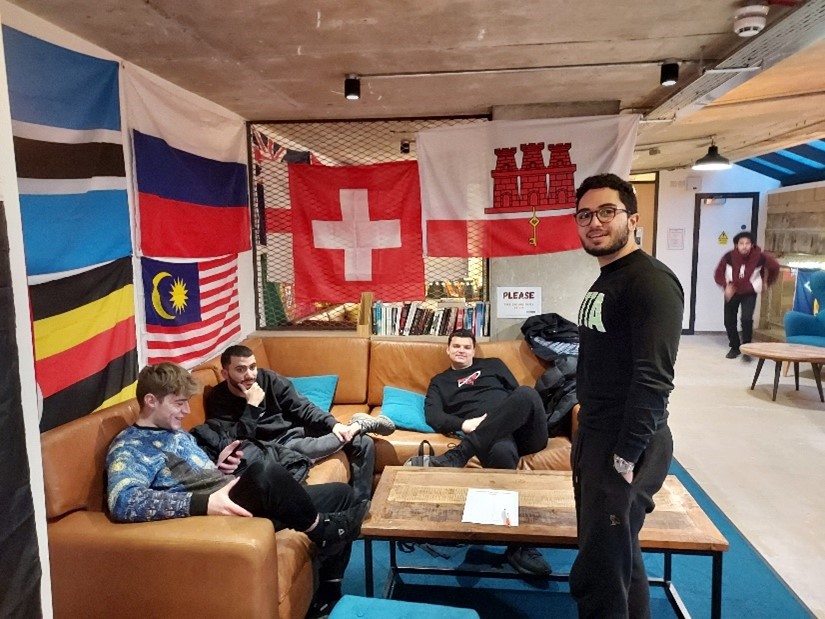 3. Makes it Easier to Settle into University
Moving away from home and starting university can be an overwhelming experience, but communal spaces can greatly assist in making this transition easier. At CityBlock, we understand the importance of helping students settle into their new environment quickly and comfortably.
Therefore, our communal areas provide a welcoming space for students to connect with others going through similar experiences. In accommodation without shared spaces, it's easy to become isolated and lonely, which hinders the settling-in process and makes you miss your home comforts and familiar faces. Instead, students can find support, gain valuable advice, and ease their transition into university life in our dedicated shared spaces.
4. Shared Resources and Enhanced Learning Environment
Communal areas in our student accommodation serve as shared spaces for learning and collaboration. These areas provide access to shared resources that can enhance students' academic journeys.
The team at CityBlock recognises the importance of creating an environment conducive to studying and learning, which is why our communal areas are equipped with study spaces and group work areas. They're not just a place to socialise; by utilising these spaces, you can access a range of resources from your peers to facilitate academic success. Also, with our FREE high-speed internet connectivity, comfortable seating, and quiet atmosphere, students can make the most of their study sessions and collaborate effectively with their flatmates.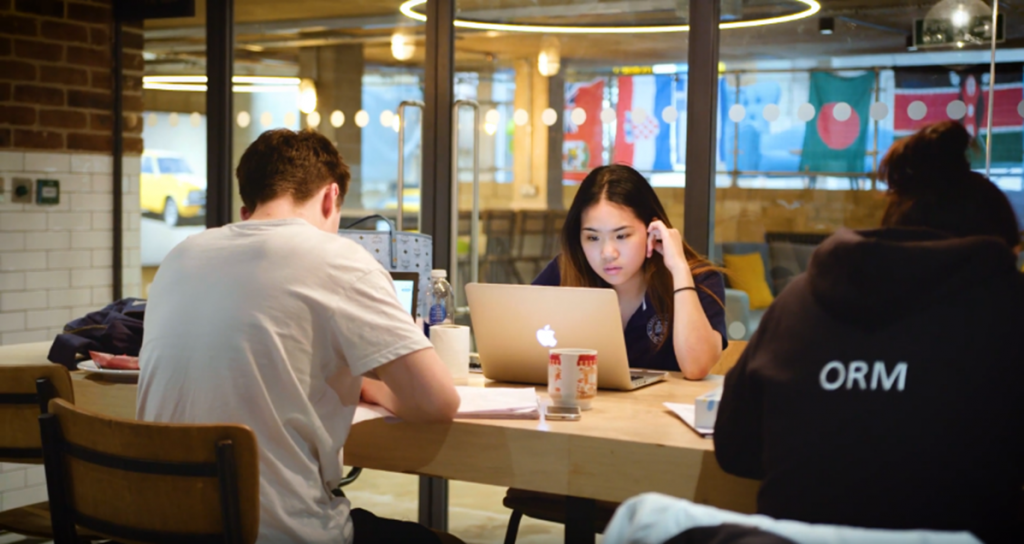 5. Opportunities for Diversity and Cultural Exchange
Living in a diverse community allows students to widen their perspectives, embrace different cultures, and learn from one another. Communal areas in our student accommodation offer opportunities for diversity and cultural exchange.
CityBlock welcomes both UK and international students from various backgrounds and cultures. In fact, we're proud to say we've welcomed students from over 65 different countries! Our communal areas act as spaces where students can unite, share their unique experiences, and learn about different traditions, languages, and customs. By fostering an environment that embraces diversity, we encourage personal growth, understanding, and intercultural competence.
Our team strives to provide high-quality student accommodation beyond just a room. We're committed to creating a comfortable living environment that meets our residents' physical, emotional, and social needs. The communal areas in our student housing have been thoughtfully designed to facilitate connections, foster a sense of community, and provide the support necessary for students to thrive during their academic journey.
So, if you're looking for student accommodation that offers the benefits of communal areas and a focus on your wellbeing, consider CityBlock. Contact us today to learn more about our student accommodation options.