Ok, so the first term of uni is over, and before you know it everyone's started talking about year 2! Top of that conversation list will definitely be plans for living. Where are you going to live? Who are you going to live with? Going to live on or off campus?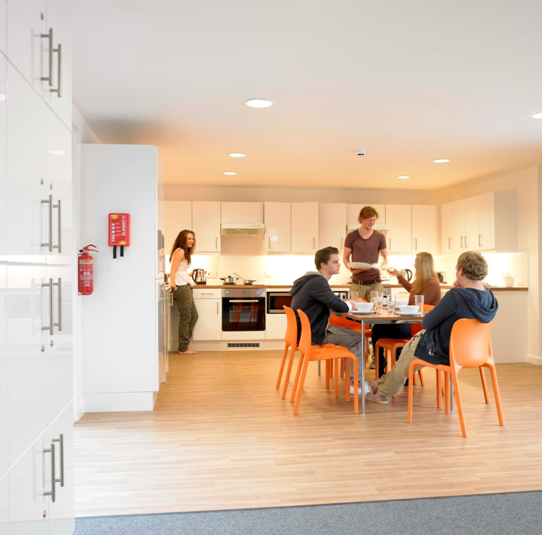 If you're studying in Lancaster or Reading, here at CityBlock we can offer some awesome student accommodation. Not only do we specialise in modern, city-central and high quality student living at affordable prices – we cater for all student-types and offer a range of rooms and living options that'll provide you with the student lifestyle you want.All rooms are en-suite, with weekly cleaning services and fully-furnished kitchens and you can choose either a room in a shared flat or a self-contained studio.
Hey, we can't promise your studies won't be stressful, but sorting out your second- and third-year living arrangements certainly will be! Whether you're thinking of going it alone in a self-contained studio apartment, or moving off-campus with the mates you've made in first-year, we've got you covered. We provide a wide range of room options that are designed and furnished with all the key ingredients to make your university years a happy and chilled out time.
Studio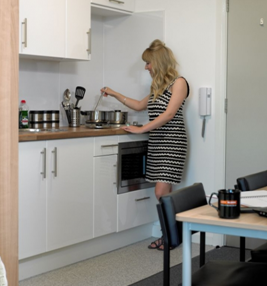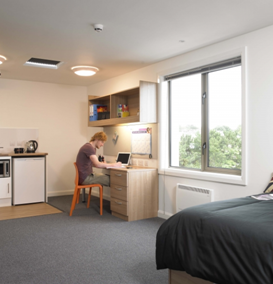 Studios are for post grads and more mature students. Our studio apartments provide a self-contained and peaceful environment for those who prefer living alone. They come fully-furnished and even have a wicked-cool weekly cleaning service which makes living in a city location easy with CityBlock.
But living alone can have some seriously negative effects. A recent study, conducted by Penn State University social psychologist Matthew Zawadzki PhD, looked into the effects of loneliness among students. No surprise as to the results. Zawadzki stated that, 'My research showed that people who were lonely reported having a more depressed mood and worse sleep quality.'
In just five years, some universities have seen increases of more than 100% in students seeking help and advice on mental health generally, and depression specifically. At the same time as seeing figures double, universities have also been cutting funding to student counselling.
Even if you're not suffering from depression, living solo can still raise certain issues. Right off the bat, social isolation, and homesickness can really impact on your universities studies. That's why if you're thinking of opting for the studio choice, you'll want to consider whether it's definitely the right choice for you. Sure, some folks are mighty happy dwelling by themselves, but if there's even a hint of doubt, you might want to think about a communal apartment.
If you're a socialite who enjoys those nights out with pals, or nights in with an ace movie, a studio flat definitely isn't for you. You won't want to feel isolated or left-out of the party that's going on next door.  That's when you'll want to look at other options…
Other Options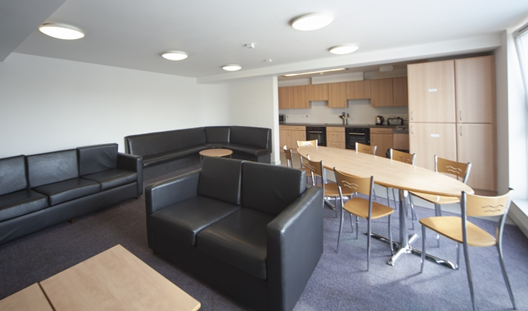 Reckon that studio living isn't for you? No worries. We have tons of communal living quarters available. You can get your mates over – if you're not living with them – and make new friends and become part of a great university family.
Our shared living provides a home for anything from 6 to 20 students. Better yet, we'll also try to pair you up with residents who share your interests. We even have single gender apartments, if you'd prefer. All of our rooms have access to spacious and fully-furnished communal areas, so you and your new flatmates can kick-back on comfy couches, relax and enjoy watching TV on massive 42" smart-screen TVs.
Here at CityBlock we think that the happiest student years are the ones spent socialising. You wouldn't wanna miss out. Since their so spacious, our awesome communal areas are perfect for pre-drinking before the big night out, and gathering your neighbours round for dinner. Better get planning your fancy dress theme now!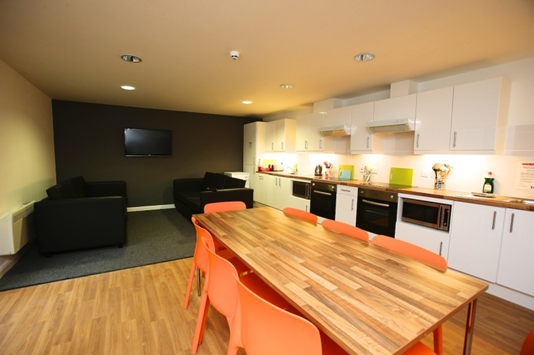 AOB
So… any other business? Glad you asked. There's loads of perks for staying with CityBlock in your second- and third-year.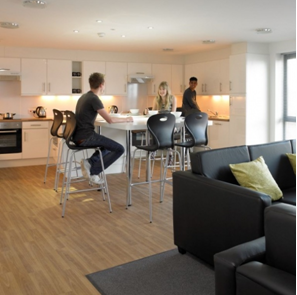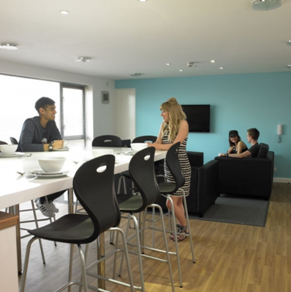 By offering a weekly cleaning service, we take the stress out of all those brain-numbing chores. That way you can concentrate on those all-important studies.
Still want more? Click here for more incredible extras when you become a CityBlocker.
We get it – when it comes to student accommodation in Lancaster,  and student accommodation Reading you want great value for money.  That's why we offer the opportunity of all potential lifestyles, student options& budgets. For more information or to ask any questions, feel free to give our friendly team a call on 01524 541251.
We're currently taking bookings for 2015 so get in touch today!