With the semester coming to an end, many university students are experiencing high levels of stress as they put the finishing touches on their assignments. Whilst a little pressure can be a great incentive to achieve, high levels of stress will lead to adverse mental health that could cause significant, long-term health problems.
When stress levels are high for a long time, it creates a feeling of overwhelming anxiety that can harmfully affect your life, making the stress worse by making it difficult to complete your studies or even take breaks from them.
Taking regular breaks from your work is vital for maintaining a positive work-life balance and looking after your mental health. Watching a movie, reading a non-study related book or scrolling on your phone may seem like great ways to take a break, but if you want to completely de-stress, we recommend spending some time with your friends and connecting with nature.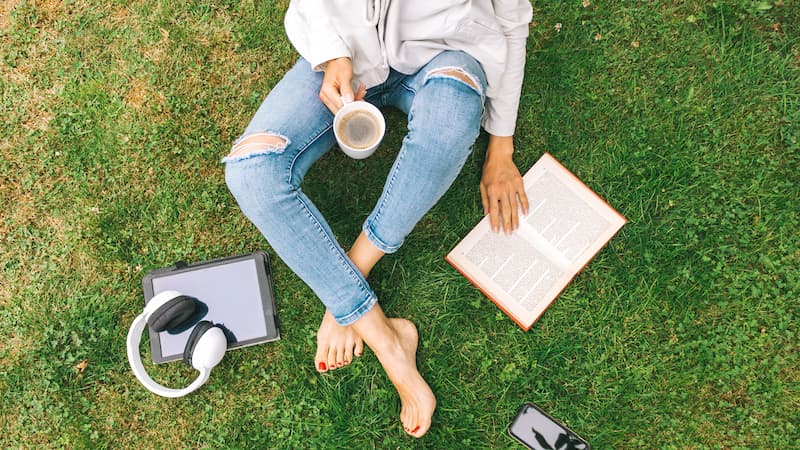 The Benefits of Nature
As human beings, we have a very personal relationship with our surroundings, particularly natural surroundings. Green spaces such as parks, woodlands, the moors and forests are a great benefit to help improve your mental health. Recent studies have shown that nature is vitally important for keeping us emotionally, psychologically and physically healthy. Even spending just 10 minutes a day around the natural world, such as a walk on your study break, can help you relieve your stress and return to your exam prep refreshed.
These benefits of fresh air and exercise are why many cities incorporate nature as much as possible. For example, conveniently close to our student accommodation in Lancaster, there is a beautiful selection of natural spaces. You can walk across Williamson park, the Fairfield nature reserve, or if you need somewhere closer, you can unwind in the communal Dallas Road Gardens.
A Break From Routine
Part of the success of these green spaces is their disconnection from our city lives. To escape the world we know and settle within a simple, pure piece of the natural world is a beautiful change that can take you away from your troubles, even for a short time.
Walking in a park with your friends will allow you to take your mind off your troubles, discuss other things and observe British wildlife in these suitable habitats close to the rest of your life.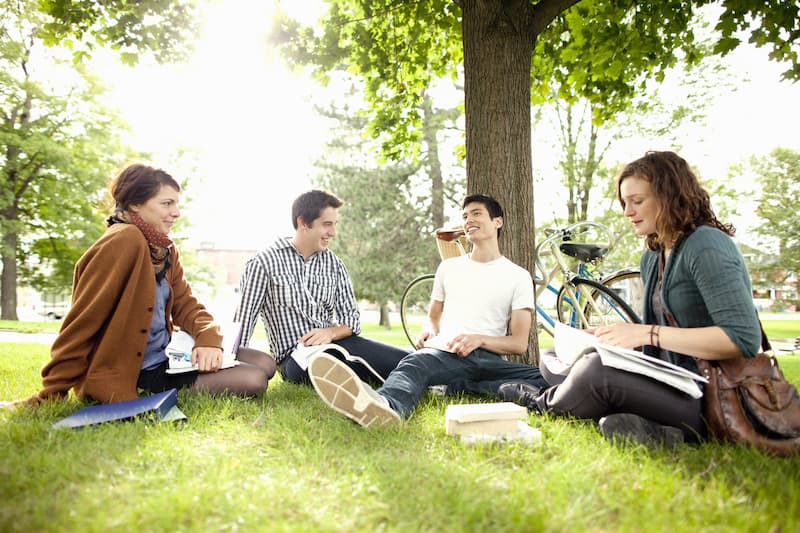 Rejuvenation
When the academic year is coming to an end, it can feel like all your assignments and exams are crashing down on you. With so much going on in your life, it is understandable that concentration is difficult. However, this increased stress can make you irritable and feel trapped in your accommodation room with it.
This is called Directed attention fatigue. Directed attention fatigue (DAF) is a neuro-psychological issue that develops when the brain's attention mechanisms are overused. These mechanisms are the part of the brain that manages distractions and other stimuli that could take you away from your task at hand. When this is overtaxed, you lose focus quickly and struggle to finish what you're doing.
The best remedy for this is to give that mechanism a break, simply achieved by getting out. When engaging with nature, our brains take on an easy fascination with our surroundings. This is because nature doesn't require our complete focus like other parts of our lives. This creates a refreshing effect that is very relaxing and rejuvenates your ability to focus again.
Improved Sleep
Lack of sleep is a common problem amongst many students, and trying to perform well when tired can create a significantly stressful situation. Taking the time to enjoy some of the abundant nature around our student accommodation in Durham will profoundly impact your sleep cycles positively for several reasons.
Firstly, physical activity helps. For example, running or simply walking will have the positive effect of helping you sleep better. Secondly, the amount of sunlight we are exposed to daily will help your body produce Melatonin. Humans have become a predominantly indoor species for work and play, but it's vital that we make time to enjoy the sun because having too little Melatonin will make it difficult for people to fall asleep.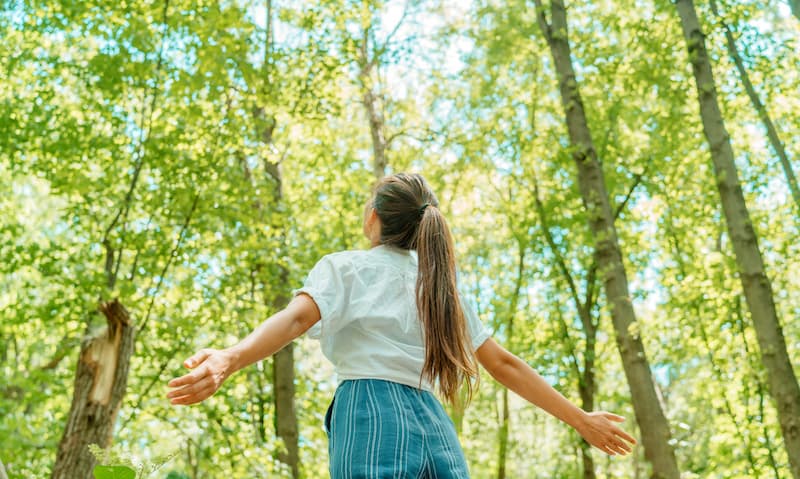 Bringing Nature To You
As an example of how essential we believe nature is to the mental health of our students in accommodation, we have invested in landscaped grounds throughout our student accommodation provision. This includes a landscaped courtyard in our Lancaster student accommodation and a green roof at our student accommodation in Reading. This has had the significant effect of not only encouraging local wildlife for also acting as natural insulation for the student rooms.
How CityBlock Can Help
At CityBlock, we are committed to assisting with the mental health of our resident students. We pride ourselves on our record of 75% positive student well-being and firmly believe that we can help you maintain a stress-free lifestyle while you are studying.
Don't delay looking for new accommodations for the coming year; we have already opened bookings for our student accommodations in Lancaster, Durham and Reading. We have a broad selection of ensuite rooms in locations near green spaces, along with the option of group bookings to keep close to your friends.