Are you planning to study in Reading this year? If your first-choice option is the University of Reading, then first of all, you've made an excellent choice, and secondly, you'll need somewhere to stay. Look no further than CityBlock's student accommodation!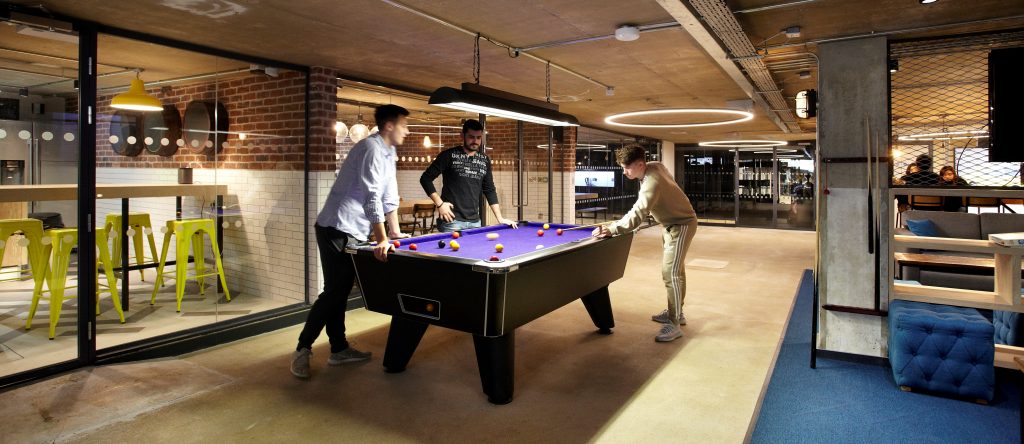 Our incredible accommodation is designed with students in mind, offering comfortable and stylish living spaces with a range of outstanding amenities to make your university experience unforgettable. From our convenient location near the city centre to our on-site support team, we've got everything you need to thrive during your studies in Reading.
So, in this blog, we'll explore the many benefits of living in CityBlock's student accommodation in Reading, so you can see why it's the best choice for your university experience.
Conveniently Located
Our student accommodation in Reading is located in the heart of the city, providing residents with easy access to everything they need. Situated just a 16-minute walk from the main campus of the University of Reading, our accommodation is ideally placed for students who want to be close to their classes; you'll never have to worry about missing a 9AM again!
The apartments are also just a 12-minute walk from the town centre, where you'll find a variety of your favourite high street shops in the Oracle Shopping Centre and other amenities, including a wide variety of local stores and small businesses.
For those who want to explore further afield, Reading train station is just a 17-minute walk away, providing easy access to London and other destinations across the UK. This is ideal for our many international students who want to explore our beautiful country on their weekends and days off studying.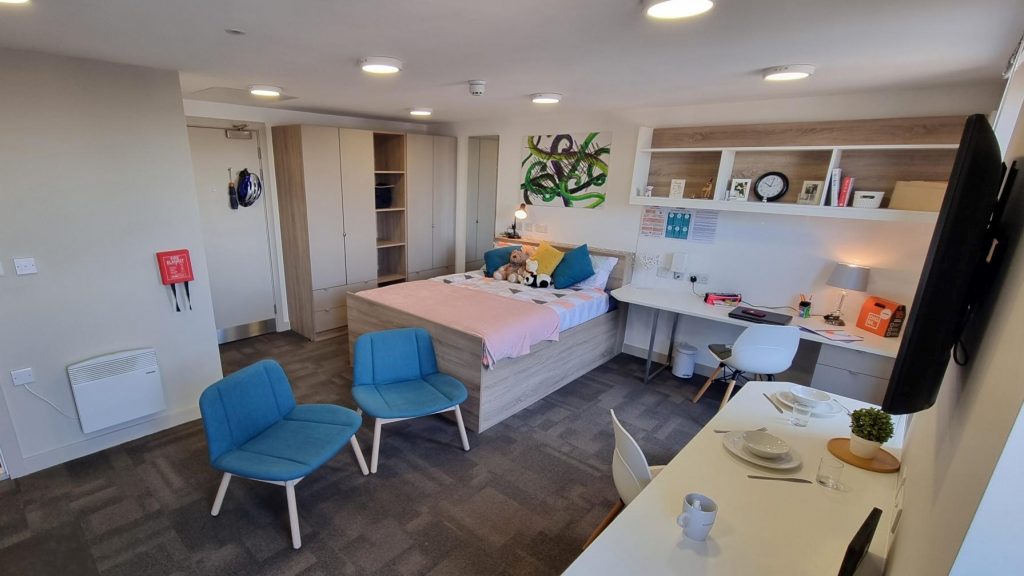 Outstanding Amenities
We design everything around making your university experience comfortable, convenient, and enjoyable, which is why our student apartments in Reading boast the same outstanding amenities as our other CityBlock locations across the UK. Each apartment is fully furnished and has everything you need to feel at home, including a comfortable bed, study desk, and plenty of storage space. We also offer our residents a range of communal areas, including a spacious lounge area and games room, where you can socialise and relax with your fellow students.
In terms of facilities, the list is endless. We have spent decades perfecting our offerings to ensure everything is of a high standard; let's take a look:
All rooms are ensuite
All-inclusive bills
Weekly room cleaning
Free cycle storage
Fully equipped kitchens (everything from pots and pans to your teaspoons)
On-site laundry facilities
Media rooms
Parcel service
Private dining
Quiet Study room
And much, much more!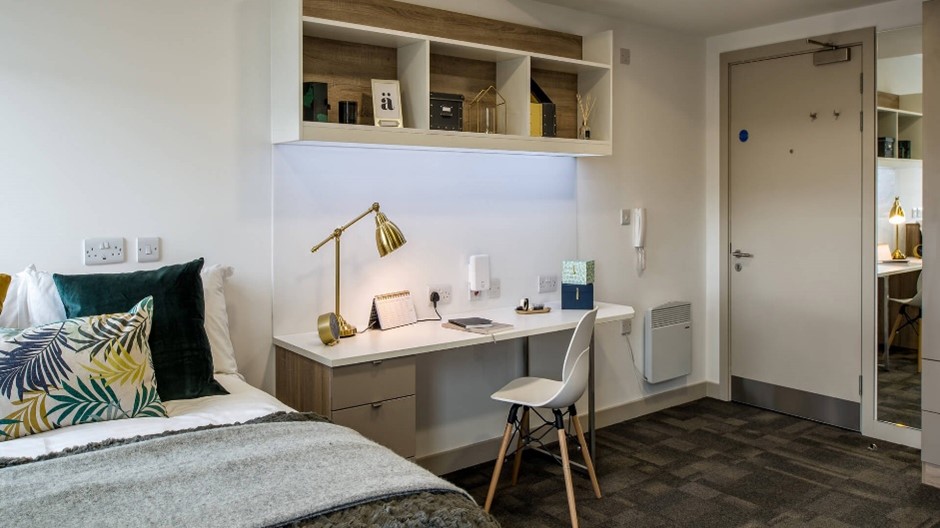 As well as our five-star facilities, the CityBlock Reading team are available during office hours on 01189 500216, providing support to answer any questions you may have and ensure your stay with us is as smooth and comfortable as possible.
A Community Feel
We offer a vibrant and welcoming community feel at our accommodation, providing students with the perfect opportunity to make new friends and create lasting memories. CityBlock has proudly welcomed students from over 65 different countries, meaning we're an excellent choice for international students. Our team go above and beyond to ensure all residents feel included, safe, and happy at CityBlock, whether you're moving from the next town or across the world.
As mentioned, our social spaces, lounge and private dining areas, are the perfect place to socialise and relax with fellow residents, while our regular social events, such as movie nights and pizza parties, offer opportunities to get to know other students in your block.
Of course, in addition to our communal spaces, we also offer a range of private apartments, such as our Superior-Plus Self-Contained Studio (pictured above), so you can choose the level of privacy you prefer while still being part of a vibrant student community. And, as always, our friendly and supportive team are committed to creating a safe, inclusive, and welcoming environment where every resident feels at home. So, if you need help resolving issues, we're here to help.
Studying in Reading
Reading is a fantastic location for studying, with a thriving student community and a range of world-class universities and colleges. The University of Reading is one of the top universities in the UK, renowned for its research excellence and academic programs in various fields, including business, law, humanities, and sciences. So, whatever you plan to study, you're sure to find the right course for you. If not, the city is also home to other highly respected institutions, including The Henley Business School and University College of Estate Management.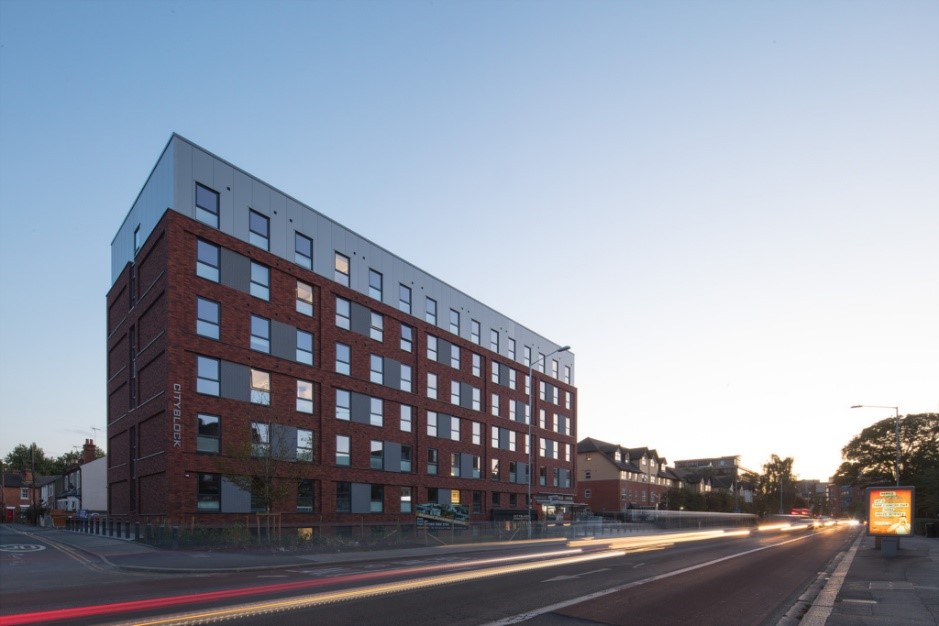 As well as its academic credentials, Reading is a lively and diverse city with a rich cultural heritage and a bustling centre home to many shops, restaurants, bars, and clubs. You'll never be bored studying in this city as there's something new around every corner and endless places to explore!
Aforementioned, Reading also boasts excellent transport links, with a fast and frequent train service to London and other major cities, as well as easy access to major road networks such as the M4 and M40. This makes it easy to explore other parts of the UK during weekends and holidays or for international students to travel to and from their home countries.
If you're sold on Reading, let us provide you with a comfortable, safe home-away-from-home while studying. You can book your room on our website, or feel free to get in touch; a member of our friendly team will be more than happy to assist.